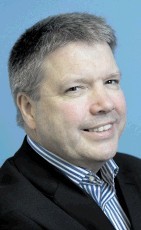 The oil and gas team in Barclays Corporate Banking division revealed it had been involved in deals providing funding for acquisitions and exploration and production amounting to almost £220million in the first quarter of this year.
The facilities have been provided for companies working in the North Sea and in the Americas, and include a range of reserve-based lending for E&P activities on the UK continental shelf, the buying of assets, letters of credit and corporate working capital funding.
In addition the oil and gas team, which has bases in Aberdeen and London, confirmed a number of proposed facilities were with a wide range of US companies for approval.
Walter Cumming, head of oil and gas, corporate banking, Barclays, said: "The first quarter of this year has been extremely busy and, comparatively, far busier than the same period in 2011. We are getting a much clearer feeling that the caution, which appeared to have been holding companies back from spending, has not entirely gone but has lessened."
Recommended for you

Noble and Maersk sell North Sea rigs in $375m deal, paving way for merger