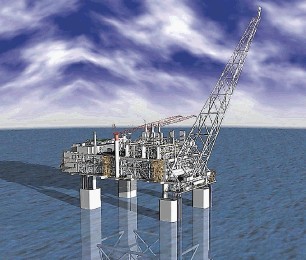 Technip has won a large SURF (subsea umbilicals, risers and flowlines) contract in support of the Chevron-operated Wheatstone LNG development offshore Western Australia.
The French group, whose global operational headquarters are in Aberdeen, has been chosen to carry out subsea design and installation services for flowlines and subsea structures in the Wheatstone and Iago fields offshore northwest Australia for operator Chevron.
The deal is worth about $320million and it is the largest contract secured by Technip in Asia-Pacific, according to the group's regional chief operating officer Hallvard Hasselknippe.
Project management will be carried out from Perth and the project will see first use of two new Technip offshore construction ships, Deep Orient and Global 1201.
"This is the largest EPCI (engineering, procurement, construction and installation) contract to date for Technip in the area, and includes a first win for our new-build construction/flex pipe lay vessel Deep Orient, working together with the newly acquired G1201," Hasselknippe said.
Completion of the contract is scheduled for 2015 and it includes design, fabrication and installation of subsea isolation valves, protection structures, spools and jumpers; installation of manifolds, foundations and pipeline end terminations, plus 41km (25.6 miles) of umbilicals.
Subsea manifolds will be installed at depths ranging from 100m-260m across the fields. Subsea trees will be clustered around the manifolds from which the development wells will be drilled. Each development well will be drilled to a depth of about 3,000m.
Subsea infrastructure will be tied back to a processing platform now being built in South Korea. It will become Australia's largest offshore facility and have a topsides weight of about 36,000 tonnes and substructure weight of some 26,000 tonnes.
Wheatstone and Iago are located in the Carnarvon Basin and their development is part of a large liquefied natural gas development.
Known as the Wheatstone Project, overall phase-one capex is estimated at $29billion and consists of two LNG processing trains with a combined capacity of 8.9million tonnes per annum (MTPA), a domestic gas plant and associated offshore infrastructure including the processing platform, subsea equipment, drilling and an export trunkline.