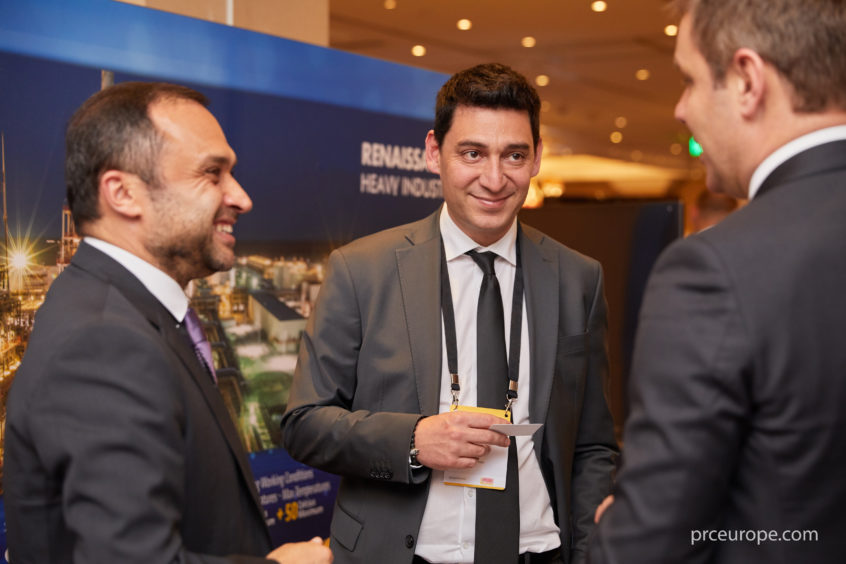 Extraordinary times call for extraordinary solutions. In response to the travel constraints in Europe, BGS Group, the organizer of PRC Europe 2020, has announced the launch of a new virtual platform – BGS online.
"After checking all the existing platforms, BGS Group had realized none of them meet our high standards. Consequently, we made our own digitized platform – BGS Online", – says Kristina Sabirova, BGS Group Managing Partner. Here is how we made it possible:
Even more decision-makers. PRC Europe could always boast a significant percentage of VIP delegates – a feature that attracts many companies. As an online venue has no limits to the number of participants, the number of VIP delegates and end users has risen to 20%. Companies that were already registered decided to include more decision-makers to their delegation. It also means that the number of quality leads after the Congress is expected to triple.
'When I had contacted our main partners for the Congress to notify about the change in the format, I heard a sigh of relief – companies need contracts and leads more than ever, though it's difficult to get them because of travel restrictions. After our conversation, this sigh of relief turned into excitement once companies realized PRC Europe was not going to be another webinar, but a full scope Congress with all the necessary tools carefully developed for our partners" – says Regina Chislova, the PRC Europe Project Director.
Limited number of exhibitors. PRC Europe always has limited competition policy at the focus exhibition area with each segment being represented by two companies max. We'll stick to this in the online format as well, and even more visibility will be provided to every exhibitor.
Unlimited networking. Offline, a delegate has one conversation at a time. Online, thanks to the developed platform, a delegate can have an unlimited number of conversations through chats. Switching easily between them, a delegate can send a message to any person, be it a VIP speaker or a regular delegate.
Extended discussion with speakers. Offline, audience normally waits until the end of the presentation to come up with questions. In the updated online format, delegates can have their questions asked right away which transforms the presentation to a more productive and interactive conversation. It also raises the average number of questions from five to twelve, therefore, it gives a topic better coverage.
Online personal manager. One of the key features of the BGS Group congresses is personal manager support. A personal manager supports their clients before, during and after event by providing assistance and introducing a delegate to the right people. Online format gives immediate access to this valuable tool.
Sponsorship opportunities. At the brand new platform, visibility of the sponsors breaks new ground. A company's visual and text information can stand out and be seen in a variety of places depending on the package. For sponsors, secured video calls through the BGS Online platform are included and are not limited in time. Feel completely safe, invite your colleague to join you, show a production unit to your potential client – all this is possible at PRC Europe 2020.