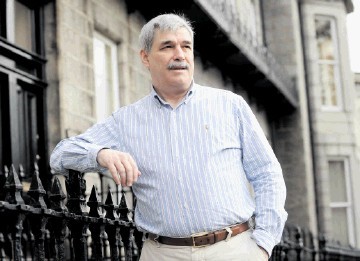 Oil and gas engineering consultant Optimus (Aberdeen) said yesterday it wanted to create 20 jobs at a new office in Inverness.
The firm expects to move into a site in the city centre which had the potential to accommodate up to 50 staff this summer. Founder and director Ian Bell said Optimus wanted to open an office in the north to tap into the skills base in the area.
He said: "The oil and gas business is international and a significant number of skilled and experienced engineers based in the Highlands travel to where the work is on a weekly basis – Aberdeen, London, Stavanger and across the world. Getting resources to do work in Aberdeen is getting tougher and tougher so we need to do something smarter to recruit them.
"Our satellite office in Inverness will allow us to expand our team of highly-motivated engineers; we get the resources and they get to go home to their families each night."
Optima, which employs more than 70 people, provides process-engineering, facility-engineering, safety and project-management services for clients working in the North Sea, France, Egypt, Nigeria and Thailand. Mr Bell said the move into Inverness was only part of the company's expansion plans.
He said: "Our hope and expectation is that the Inverness office quickly gets integrated into the Optimus family and that we build on our current market share within the global oil and gas business – specifically on the UK continental shelf, but also overseas. Our office in Thailand is beginning to bear fruit and we see expansion there during 2012 and it really establishing itself in 2013. We're also making tentative steps towards establishing an office in Beijing and exploring opportunities in Brazil and North Africa."