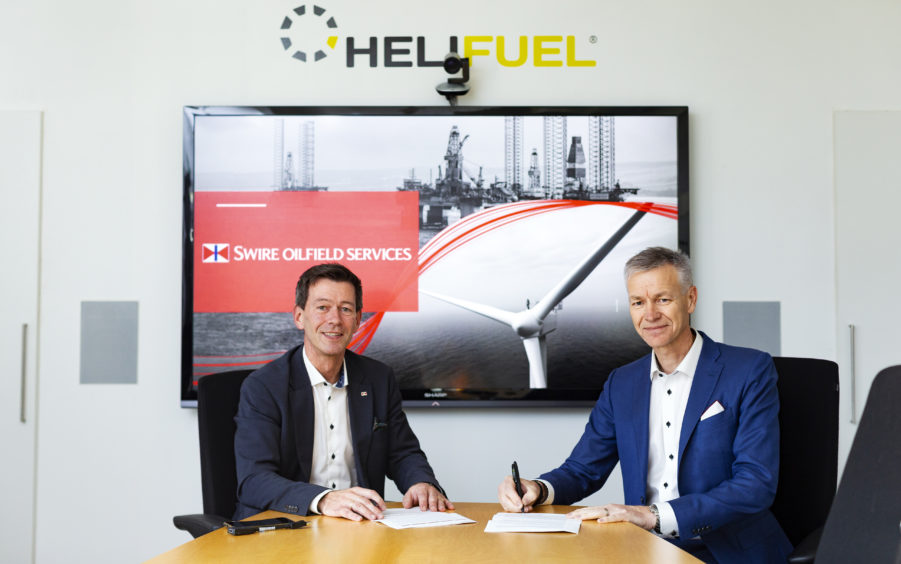 Offshore container firm Swire Oilfield Services has bought Norwegian refuelling systems specialist Helifuel.
Aberdeen-headquartered Swire said the move would help it provide a fully integrated set of refuelling and aviation services.
Swire previously acquired oil and gas aviation firm Gordon Engineering Services, which was also based in the Granite City, from entrepreneur Phil Gordon, in 2018.
Helifuel was founded in 1996, is headquartered in Sveio and employs 22 people.
It designs, manufactures, inspects, maintains and supplies systems for the offshore oil and gas, marine and wind industries.
Oddvar Ostensvik, Helifuel's former owner and founder, will remain with the business, along with its current management team, led by managing director Jorunn Havardsholm.
Swire's group general manager, Jonathan Hughes, will head up the global service line.
Swire chief executive Manfred Vonlanthen said the deal was an "exciting and positive" step forward for the growth and diversification of the business.
Mr Vonlanthen said: "This move fits perfectly with our strategy to develop a high-quality, end-to-end offering for all aviation service needs across a variety of industries.
"Helifuel has a strong reputation in the market, and our companies' combined portfolio of products and services, as well as both our global presences, will enable us to offer a strong value proposition to our customers around the world."
Swire was set up in 1979 and employs more than 500 people across 29 countries.
It is owned by John Swire & Sons, a privately-owned business employing 130,000 people worldwide.