The chief executive of Dana Petroleum, of Aberdeen, said yesterday that the UK offshore oil and gas industry had a bright future, despite declines in output and exploration and drilling activity.
Marcus Richards told the DEVEX conference in Aberdeen that there were between 14billion and 24billion barrels of oil equivalent still to be exploited.
He said that, to realise the further 30 to 40 years of production predicted, the industry would need to think differently about how to access the resource base as well as how it managed operations, supply chains and infrastructure.
"We need to manage decline in a way that optimises the resources that remain, while preparing for decommissioning. We need to look to other areas of the world – such as the mature Gulf of Mexico shelf – to understand how best to operate a mature basin with multiple small fields."
"We need to encourage collaboration to help drive every ounce of value and efficiency in our relationships with co-venturers and the supply chain.
"We need to create market structures and legislative frameworks that bring forward sustained investment.
"We need to continue to develop and retain the best people in the industry, attracting a new generation of talent by connecting education to employment to enterprise.
"And we need to innovate – as we have done for decades – using new, pioneering technologies to prolong the production life of our assets."
Dana was taken over by the Korean National Oil Company in late 2010.
The firm is spending about £653million a year in an effort to increase production from 55,000 barrels of oil equivalent per day (boepd) in 2011 to at least 100,000 boepd by 2016. It wants to expand into new areas, specifically in the Middle East, as well as grow in Egypt, Africa and the UK, including through partnering and acquisition.
A record number of people turned out to see latest developments in oil and gas production and development at DEVEX.
The event, aimed at geologists, geophysicists and engineers from both upstream and downstream operations, ran on Wednesday and yesterday.
Three oil and gas industry professional societies – the Society of Petroleum Engineers (SPE) Aberdeen Section, the Petroleum Exploration Society of Great Britain and Aberdeen Formation Evaluation Society, a chapter of the Society of Professional Well Log Analysts – joined forces again to host this year's DEVEX.
Masud Javaid, chairman of SPE Aberdeen, said: "It has been hugely positive to see such a turnout at this year's conference from those looking to learn more about successful field development. The exhibitors at this year's DEVEX have shared their knowledge with delegates and ensured that the conference was a valuable experience for those who attended."
Recommended for you
X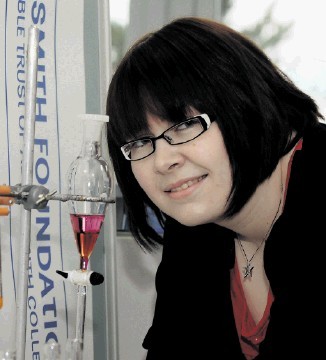 New recruit thankful for expert advice