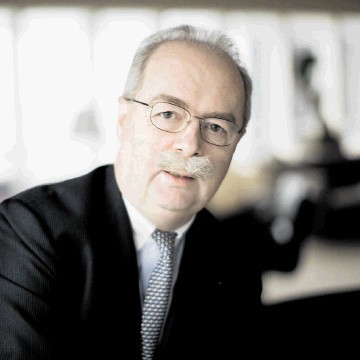 The operation to plug Total's North Sea gas leak could be completed within days of being launched.
Chief executive Christophe de Margerie said the firm is only waiting for the right weather to start work at the G4 well on the Elgin platform.
The announcement was made just over seven weeks after gas started spewing from the installation, 150 miles off Aberdeen.
The incident led to an emergency evacuation.
Total is working on two procedures to stop the leak – a "well kill", which Mr Margerie said could take days once work starts, and the drilling of a relief well, which could take months.
Speaking at a conference in Australia, Mr Margerie said: "The leak should be stopped in a few days, solely depending on weather forecasts, which we don't control."
The "well kill" operation involves pumping heavy mud down into the well using the West Phoenix, a semi-submersible rig. Once the mud has blocked the gas, cement will be poured into the well to seal it.
A Total spokesman said last night: "Final preparations have been completed and we're waiting on an appropriate weather window to be able to start the well intervention operation."
On Friday Mr Margerie told shareholders in Paris the leak would cost Total £186million-£248million in lost production, without taking into account money spent on plugging it. All 238 staff were evacuated from the Elgin platform and the Rowan Viking drilling rig when the gas leaked on March 25. Last week, the West Phoenix was put in position just under 100ft away from the platform ready to support the operation.
Drilling of the first back-up relief well by the Sedco 714, a back-up plan to stem the gas should the well kill fail, has been progressing as planned.
Total has previously said the rate of gas leaking from the platform was "diminishing significantly".
Its most recent prediction was that just less than 2.5 tonnes of gas was escaping from the G4 well every hour, compared with the seven tonnes initially.
Recommended for you

Ocean Ranger: 40 years since oil and gas rig tragedy