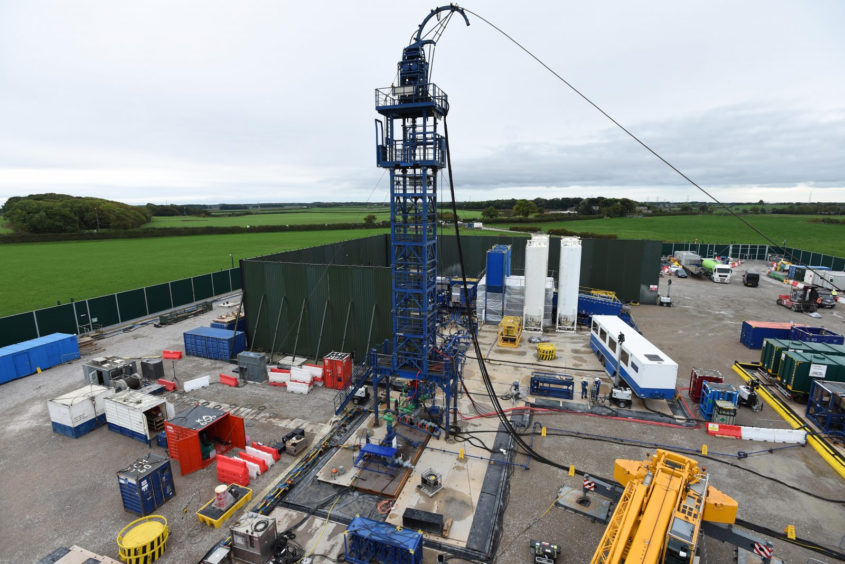 Fracking is "not something we envisage at all in our future" as the Government seeks to cut greenhouse gas emissions by 2050, a business minister has said.
Kwasi Kwarteng told MPs there are "no plans whatsoever" for the suspension of fracking operations in England to be lifted.
He added there will be no fracking "for the foreseeable" future anywhere in the country.
The controversial process was halted in November last year over earthquake fears.
A report by the Oil and Gas Authority (OGA) found it was not possible to accurately predict the probability or magnitude of earthquakes linked to fracking operations, leading to the Government ending its support.
The U-turn came ahead of the general election and followed controversies in counties including Lancashire and Yorkshire.
Mr Kwarteng, replying to an adjournment debate on fracking proposals in South Yorkshire, told the Commons: "As a consequence of the moratorium the Government has made it very clear that we will take a presumption against issuing any further hydraulic fracturing consents in this country.
"I think this sends a clear message not only to the sector but to the local communities concerned that fracking, on current evidence – and I stress on current evidence – will not be taken forward in England nor is it likely that it ever will be maintained or taken up again unless there is compelling new evidence.
"As (Alexander Stafford, Conservative MP for Rother Valley) implied, the world has rather moved on from fracking.
"He has very eloquently championed the green revolution, he's championed hydrogen, a number of new technologies which we think will get us to net-zero, and so hydraulic fracturing – he described it as a technology of the past but it's not something we envisage at all in our future and in our progress towards net-zero.
"On that basis this Government has no plans whatsoever to review the moratorium on hydraulic fracturing.
"We will not support fracking unless the science shows categorically that it can be done safely and without inconvenience.
"And as I've said, this is extremely unlikely to happen, as far as I am concerned.
"In fact, there has been no fracking since August 2019 and no applications for hydraulic fracturing consent have been made.
"There will be no fracking for the foreseeable future in the Rother Valley or anywhere else in this country."