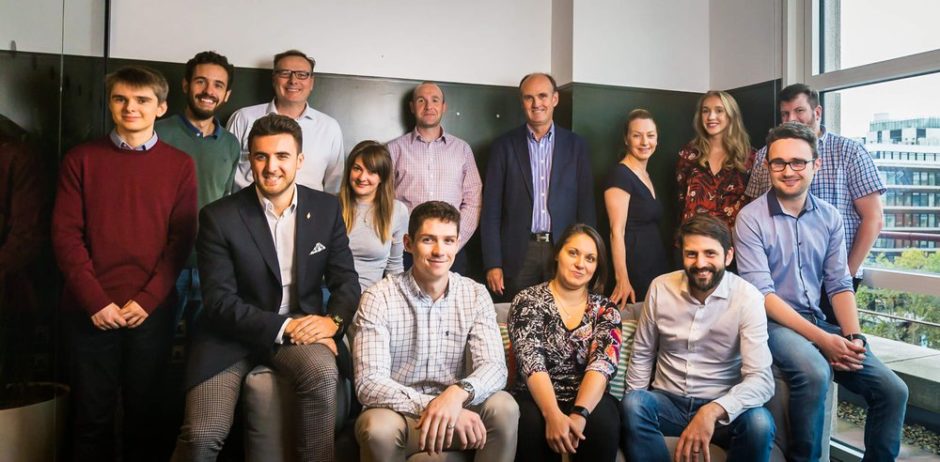 The energy industry has historically been reticent to share information but MapStand hopes to break down this barrier and allow more people to see more data.
"Our view and vision is that industry needs some sort of de facto data set at a lower cost than the incumbents provide," MapStand's CEO Francis Cram told Energy Voice. "Where data is not shared widely people do the wrong things in the wrong place."
The company works through combining information from a range of sources into a single integrated database. Basic access is available for free, while subscriptions provide a greater range of insights and give companies the ability to incorporate MapStands' data into their own models.
Participation plans
Cram noted plans to bring in users to contribute information. "Part of that process of building a community and engaging led to us to think of crowdfunding, that's almost a natural progression. We hit our target on Friday and we've extended that for another month, we're hoping to double the number of investors."
Users are encouraged to share their knowledge, to complement MapStand's datasets. "We couldn't build a global scouting network like IHS and I don't think that's even the way to do it anymore. We want the community to share information back to us."
The UK government's Future Fund is also providing assistance to the company.
Cram allowed that there was sometimes resistance to the open data concept. "What are we asking the industry to give up? It's not highly prospective geoscience information, rather it's about where the licences and the infrastructure is. That's a different type of data. It's not commercially sensitive but it is good to bring transparency."
Those areas that provide more information on their geologies see more activity. "Where transparency is better, it's easier to make money. Those areas may not be the best basins, but if it's easier to do business that attracts interest and investment."
Users can come from all areas. Large companies can afford data packages from the incumbents but smaller companies and suppliers are likely to struggle. In addition, civil society advocates could use information from MapStand to gain a clearer picture of who owns what, a challenging question in some parts of the world.
Build for the future
Some of the cash raised through crowd funding will go into adding new data sets. MapStand has recently announced a collaboration with OilX, using satellite remote sensing for oil infrastructure.
Cram noted interest in tracking flares, which could be used to help improve operations and highlight areas that need to be improved. The platform has also moved into tracking projects around upgrading gas infrastructure, allowing it to carry hydrogen.
The energy transition is bringing new data for inclusion. In addition to tracking hydrogen infrastructure, MapStand is working on wind farms, initially with a focus on offshore facilities. This information will be integrated with existing data sets, Cram said.
"It's about trying to build an energy system. It's the same companies, working on the same seabed, with many of the same skills. The more we can use existing skill sets, the more efficient the transition will be. We need to understand the history to build what is coming in the future," he said.
Existing infrastructure and fields can all be reused for the energy sector's next set of needs. Depleted fields can be used for carbon sequestration, for instance.
"Six months ago, the shift to renewables felt much further away. It's really here now and companies and investors are really paying attention. Whatever the changes coming, we can be one of the main data suppliers."
Recommended for you

Hyphen sets sail for Namibian hydrogen exports