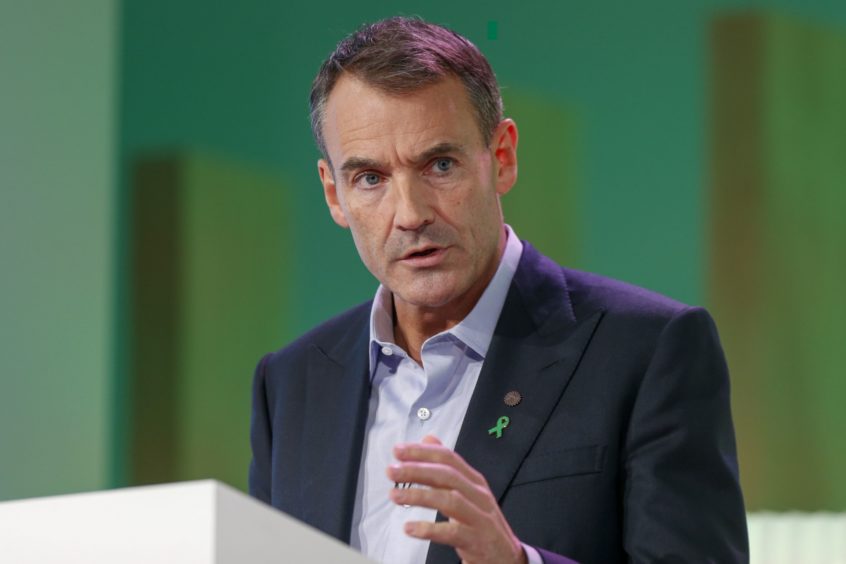 The CEO of BP has denied claims that linking job cuts to the energy transition is "greenwashing with a new brush".
Bernard Looney publicly responded to Owen Rolt, head of energy transition at Reuters Events, after he questioned the validity of linking the losses to a net zero push.
Mr Rolt, who posted the comments on Linkedin while sharing news of rival Shell's announcement of 9,000 job cuts last week, said he "struggle(s) to see how 9,000 job cuts can be causally linked to energy transition".
He added that Shell was not alone in this, tagging Mr Looney, saying "job cuts are regrettable but understandable".
However, he added: "My issue is using the energy transition as a guise to distract from the impact that these cuts will have on the lives of those involved – I ask, is this just greenwashing with a new brush?"
Back in June, Berard Looney announced 10,000 roles would be cut by the oil giant, stating BP "is building a company that can help the world through the energy transition".
He also referred to the heavy impact of Covid-19 and the oil price crash on the business.
Shell has also linked its cuts of 9,000 globally by the end of 2022 to the energy transition.
Both announcements followed heavy losses by the oil majors due to Covid hitting fuel demand.
Mr Looney, whose company is thought to be cutting 2,000 roles in the UK, argued BP's decision was not "dictated" by the pandemic.
He said: "For us reinventing bp and the way we are organised is crucial in delivering our net zero ambition. That means removing layers from the company to make it leaner and more focussed. For example we halved our senior leaders – meaning they can empower their teams more.
"I take absolutely no pleasure in the workforce reduction – it means we are saying goodbye to a lot of great people. We feel that every day. But, while I can't – and wouldn't – speak for Shell, I would say from our point of view that we've been clear throughout that the pandemic has accelerated – but not dictated – our decision.
"So, is this greenwashing? I'd respectfully disagree. Thank you for the question – it is good to talk about this stuff."
Shell has not given any indication of the number of UK cuts will be made through its reductions, to be made by the end of 2022.
The company's upstream UK business employs around 1,000 people.
Most of BP's cuts are being made this year.
Recommended for you

BP CEO search to drag on into new year