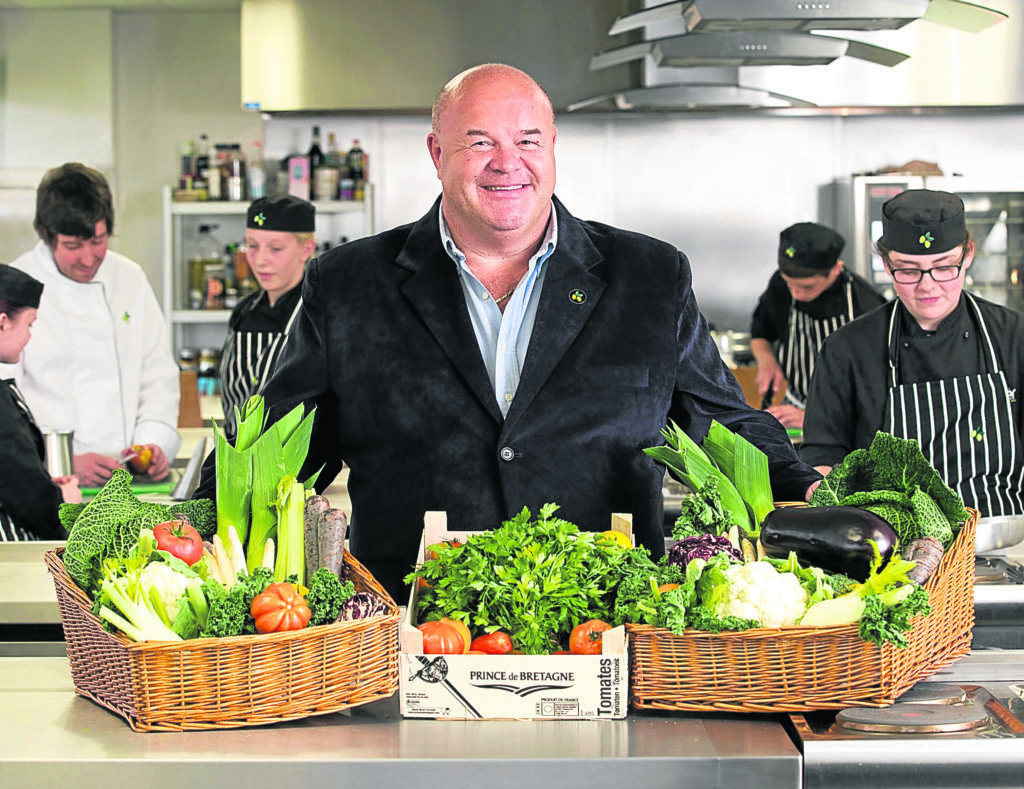 The chief executive of offshore catering firm Entier has said policymakers "don't feel our pain" on having to make redundancies amid the current economic crisis.
Peter Bruce, who heads the Westhill-headquartered firm, was speaking after further restrictions were announced for the hospitality sector on Wednesday by First Minister Nicola Sturgeon, which he described as "deeply unfair" to businesses in Aberdeen which have already seen a local lockdown.
Entier, which provides catering services across oil and gas, events, retail and other areas, has had to make 176 people redundant amid the economic downtun.
Mr Bruce said: "It's the first time I've ever had to make people redundant. I've had to make 176 people go to date, that's a big number.
"I'm talking about people who have been with us for 10 years, some people have been with us through the whole journey of our business.
"I don't think they feel our pain at all, they do not understand people businesses. The hospitality business is a service-driven business, it is all about people, and it is being grossly affected."
Ms Sturgeon's announcement included restrictions for two weeks from Friday for pubs and restaurants, with total closures of those in the central belt.
With offers for the Scottish Government to consult with the industry, Mr Bruce said it is important to remember that hospitality "is not just pubs and restaurants".
Ms Sturgeon announced a £40m package of support for affected businesses, but Mr Bruce said she "hasn't spelled out" what's behind the funding or how it would be distributed.
He said he would "love to be consulted" as Entier covers various segments of the sector, some of which are being "quite badly affected" by government decisions, particularly those for events and in office buildings.
"My concerns have not wavered and I believe the hospitality industry is being totally and utterly unfairly treated," he said.
My business covers the whole of Scotland, its not just Aberdeen, but my events business has been royally affected.
"My office business, because nobody is being allowed to work or the preference to work from home, those two parts of my business have been affected badly.
"I would love to be consulted by the government, because they say they're going to consult the industry.
"I'm ready to listen and I'm ready to talk, because its time they actually did listen to the industry and the industry as a whole. Not just the industry in the paths that they just want to pick and choose as hospitality."
According to its latest public accounts, Entier employed an average of 538 people in 2019.