It's only a few months since I talked in this column about shale gas around the world but already there have been some significant further developments.
From a UK perspective the most important is the publication of the DECC expert report into the Preese Hall earthquakes in Lancashire.
Just over a year ago, two small earthquakes in the Blackpool area were suspected to be linked to hydraulic fracturing (HF) being undertaken by Cuadrilla Resources during the drilling of an exploration well at Preese Hall in the Bowland basin. As a result, drilling operations were suspended and Cuadrilla undertook a series of technical studies into the earthquakes.
To assist its evaluation of these studies, DECC asked three leading experts from the British Geological Survey and Keele University to review them.
The experts agreed with Cuadrilla that the earthquakes were caused by the "fracking" at Preese Hall.
However, because of the limited understanding of the faulting in the basin, they did not agree with Cuadrilla's conclusion that the risk of further tremors was low.
Although they had some concerns about the accuracy of the modelling used to estimate the likely magnitude of future tremors they did agree that it was reasonable to assume that these would not exceed the size of tremors previously associated with coal mining and that an event of this size at an expected depth of 2-3 km would be unlikely to cause structural damage.
However, such an event would be strongly felt by people within a few kilometres from the epicenter and could cause some alarm.
The experts recommended a number of specific measures to DECC to mitigate the risk of future earthquakes in relation to Cuadrilla's operations in the Bowland Basin:
o HF procedure should invariably include a smaller pre-injection and monitoring stage, prior to the main pumping operation.
o Fracture growth and direction should be monitored during future treatments using industry standard microseismic monitoring, tiltmeters and other complementary diagnostics.
o Future HF operations should be subject to an effective monitoring system that can provide automatic locations and magnitudes of any seismic events in near real-time.
o Operations should be halted and remedial action instituted, if events of magnitude 0.5 ML or above are detected. (This was a much lower level than that proposed by Cuadrilla and offered a higher margin of safety but the experts did note that this threshold value could be adjusted over time, if appropriate in the light of developing experience).
Subject to these operating procedures being followed, the experts saw no reason why Cuadrilla should not be allowed to proceed HF operations at the Preese Hall site.
In respect of future shale gas operations elsewhere in the UK, the experts recommended that seismic hazards should be assessed in advance of operations by conducting baseline seismic monitoring to establish background seismicity in the area of interest, using all available geological and geophysical data to determine any possible active faults in the region and using ground motion prediction models to assess the potential impact of any induced earthquakes.
The consultation period on this report has just closed and DECC is expected in the next few months to issue its own conclusions as to how it will assess future applications for consent to shale gas exploration drilling.
However, it has been reported that a summit convened by Prime Minister David Cameron in Downing Street to discuss the potential for shale gas has concluded that while shale gas may be a significant part of the future energy mix in the UK it is unlikely to be "game-changing".
Ministers heard from companies including Shell, Centrica and Schlumberger, which have been working on shale gas projects in North America and exploring the potential of supplies in Ukraine and China.
They reported that UK reserves were not huge compared with the likes of the US/Canada, Ukraine and North Africa, and that the UK is relatively densely populated.
It is a question of how much we can get out, and at what cost. Against this background it is likely that DECC will take a precautionary approach and that there will not be any immediate shale gas rush.
It is interesting to look at shale gas news in other parts of the world – here I comment on two key regions of the US and China.
A recent report from the US Geological Society notes a "remarkable rise" in the number of earthquakes in mid-US since the advent of shale gas extraction, but concludes there is no direct link with the hydraulic fracturing process itself.
However, they acknowledge the possibility of a link with the injection of waste water from fracking into disposal wells.
According to the USGS study, the increase in injecting wastewater into the ground may explain the six-fold increase of earthquakes in the central part of the US from 2000-2011. This is likely to add to the political controversy over shale gas in the US
Despite the huge development in US shale gas production, and the electorate's welcome of the much-reduced gas prices, there has been criticism that some states are not prepared for this new industry. The upcoming election may shine a light on shale gas controversies, however, both Barack Obama and Mitt Romney have expressed support for the industry.
An important shift in China's internal policy on shale gas came about on December 31, 2011, when China's State Council approved the change of legal status of shale gas from a "natural resource" to an "independent mining resource".
Consequently, shale gas is now exempted from the restrictive regime currently in effect for exploration and hydrocarbon production in China.
What is expected to follow is, inter alia, a fast-tracking of the approval process for land use rights qualification and a reduction or exemption of user charges for prospection.
It has been suggested that it may take a decade, maybe more, before large quantities of shale gas are produced in China.
As such, the Chinese Government is encouraging local interests to partner with international companies. China has stated that it wants commercial output of 6.5billion cu.m per year by the end of 2015.
However, given the lack of midstream infrastructure such as pipelines, little clarity on fiscal terms, and lengthy approvals process, this goal may prove too ambitious.
Although lower than the estimate predicted by the US Energy Information Administration, China announced that it has 134.42trillion cu.m of onshore shale gas resources and 25.08trillion cu.m of exploitable share gas reserves.
We will just have to wait and see which regions really embrace the shale gas revolution and at what pace this proceeds.
Penelope Warne is a partner and head of energy at international law firm CMS Cameron McKenna
Recommended for you
X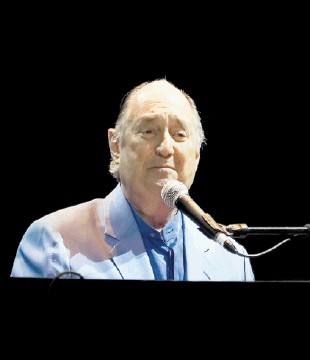 Breaking up is hard to do