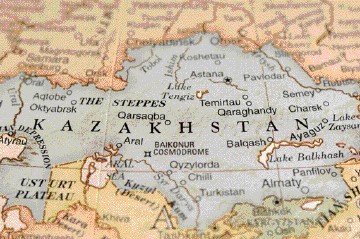 Since 2000, macroeconomic stability and growth potential in the energy sector have contributed to investors' increasing willingness to invest in Kazakhstan according to Ernst & Young's second "Attractiveness Survey" of this Caspian state.
The survey results, however, suggest a notable gap in the perception of Kazakhstan's investment environment between investors with an established local presence and those who do not yet operate in the country.
Of those surveyed, only 18% of non-established investors perceive Kazakhstan the most attractive of the Commonwealth of Independent States (CIS) countries compared with 85% of established investors.
Despite the notable perception gap, 43% of respondents see Kazakhstan's investment climate improving over the next three years. Kazakhstan was one of the top three rapidly growing economies, after Qatar and China, in terms of annualised GDP growth between 2000 and 2010.
The country attracted significant FDI (foreign direct investment): FDI-to-GDP ratio in 2010 was one of the highest among rapid-growth markets. In 2010, FDI inflows to Kazakhstan represent 1% of the global total FDI, while the country's GDP is 0.2% of the global GDP.
Kazakhstan's success in attracting FDI can be attributed to its vast natural resources especially oil and gas as well as the development of other growth sectors such as logistics and transportation.
Oil and gas – backbone of the economy:
The large majority of respondents view the extractive industries – oil and gas and mining – as having the highest growth potential over the next three years. Some 30% see oil and gas as the most attractive sector for investment in the country, closely followed by mining and metals (23%), agriculture (14%) and infrastructure (10%).
This perhaps reflects a generalised perception that Kazakhstan's economic growth over the last decade has been largely driven by commodities, but it does underline the strategic importance of this Caspian state's rich natural resource base.
Oil and gas remains the backbone of the economy and with this in mind, economic policy needs to capitalise on this competitive advantage and use it to develop high value-added production and supportive knowledge-based sectors.
It is estimated that Kazakhstan has 8billion tonnes of recoverable oil reserves and analysts predict that with planned investment and development of new fields the country could become one of the world's top 10 oil producers – producing as much as 2million barrels per day by 2015.
Challenges:
Although Kazakhstan has increased its share of FDI and has many competitive advantages such as attractive labour costs, there are improvements still to be made. Survey respondents highlighted several challenges that need addressing to enhance Kazakhstan's investment profile.
These key factors include:
o Development of a more transparent regulatory environment:
47% of investors expect the transparency and predictability of Kazakhstan's regulatory environment to be enhanced. In particular, strengthening the independence of the court system; frequent inconsistency in the interpretation of laws and their selective application by officials may negatively affect business confidence and increase the perception of corruption.
A consultative approach with investors on the evolving legislation and the assessment of its impact would help Kazakhstan develop effective laws.
All stakeholders should be included in the drafting process, and be given reasonable time to participate in consultations. Additionally, regulation and control should be focused on prevention and the establishment of penalties proportional to offenses.
o Addressing infrastructure challenges:
31% of investors would like to see more investment in infrastructure and urban projects to relieve bottlenecks in the Kazakhstani economy. This is crucial to reducing the cost of doing business and improving connectivity both domestically and within the "Common Economic Space".
Investors have cited a number of opportunities to improve Kazakhstan's attractiveness profile. These include improving railways, logistics centres and airports, and developing a regional transportation and logistics hub.
This could be of great benefit given the country's competitive geographic location at a crossroads between China, Europe, the Middle East and Russia. The active use of public-private partnerships to facilitate infrastructure development would also be beneficial, bringing in foreign capital, operational efficiency and knowledge.
o Developing highly skilled human capital with a focus on economic needs and innovation:
28% of investors think that Kazakhstan needs to develop highly skilled human capital with the focus on economic needs and innovation. Given the country's growth potential and rising demand for qualified labour, development of human capital should be a priority. To ensure transfer of knowledge, the successful implementation of investment projects and their future sustainability, businesses need consistent supply of both local and experienced foreign specialists.
o Establishment of a proactive FDI promotion strategy:
23% of respondents would like to see Kazakhstan take a proactive approach to attracting investors. Countries that are successful in attracting FDI are clear about the identity of their prospective investors and their own competitive advantages.
For Kazakhstan to improve its FDI attractiveness profile and compete globally, it would be beneficial to develop its value proposition, while also addressing obstacles to investment. FDI policy should be aimed at both attraction and retention, as foreign investors with established operations in the country represent important stakeholders who can expand by reinvestment across sectors.
Kazakhstan has identified the priority sectors for economic diversification and could increase its activities in engaging and incentivising strategic foreign investors, which can play a vital role in helping to accelerate development through new technologies, knowledge transfer and improve the value chain with local businesses.
Future attractiveness:
Kazakhstan needs to capitalise on its competitive advantages, which include a sound macroeconomic outlook, vast natural resources, strong relations with major trade partners, and unique location at the crossroads between China, Europe, the Middle East and Russia.
To unlock economic potential and reach new levels of competitiveness, the country needs to continue to enhance its business and social environment.
A proactive FDI strategy will eventually help to minimise the existing perception gap of Kazakhstan as an investment destination, allowing international investors to have more insight into the country's economic activity and the opportunities it offers.
Kevin Weston is an audit partner at Ernst & Young