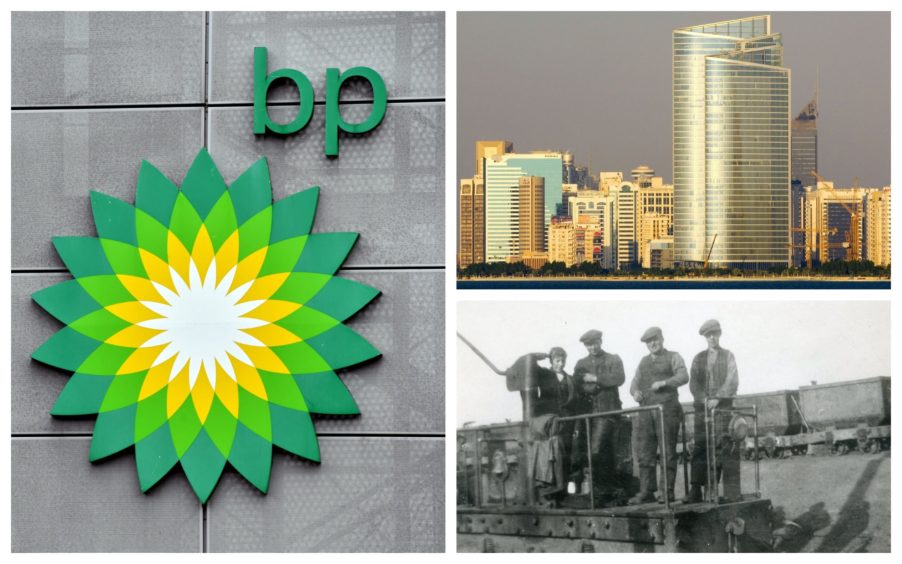 Oil giant BP has appointed liquidators for one of the oldest companies in Scotland after nearly 135 years in operation.
The firm, registered in Aberdeen, was incorporated in 1886 as the Oakbank Oil Company Limited, one of the earliest Scottish shale companies.
It would end life taking care of BP and Japanese giant Inpex' joint stake in huge Abu Dhabi oil concessions, which were estimated in 1973 to be worth £700million.
These have recently expired so the firm, now known as the BP-Japan Oil Development Company, registered at BP's offices in Dyce, is being wound up.
It is one of six original Scottish shale firms that were amalgamated into what is now BP. The only other one still running, Broxburn, is now BP Exploration Limited.
In 2011, a study by the Business Archives Council of Scotland listed Oakbank as one of the 100 oldest companies in Scotland, having started in 1886.
However, the Almond Valley Heritage Trust, which runs the Scottish Shale Oil Museum and custodian of the BP Archive, said its roots run even deeper to the very beginning of the industry, with earlier iterations of the firm existing in the early 1860s.
Oakbank was "very technically innovative", according to Almond Valley director Robin Chesters, creating one of Scotland's first electric railways between its Niddry Castle oil works and mines at Duddingston in 1902, in West Lothian.
It was also the first to refine US-imported crude in Scotland, and sought oil in places that were "overlooked" or considered "worthless" by others, such as the Westwood shale pit, which became the last of its kind in the country.
Mr Chesters said: "Oakbank were active. Their works at Niddry Castle lasted right up until 1960 or 61, thereabouts, almost right to the end of the industry.
"The pit at Westwood had the new oil works built there in 1941 was the very last, so their foresight right back at the start of the century really tided the shale oil industry right through to its very end."
It was during World War One, as resources were brought under greater government control, that Oakbank, along with five other firms, were combined into Scottish Oils Limited.
This was a branch of the Anglo-Persian Oil Company, which the UK Government had a controlling stake in, which later became BP.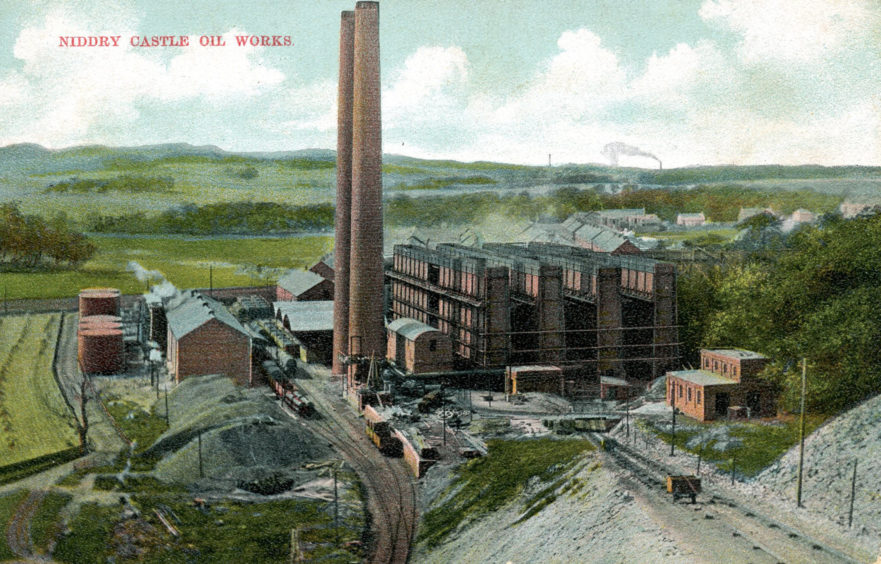 However, after the end of the Scottish shale industry, Oakbank was not wound up. Instead, it entered a completely new chapter in the 1970s, as a holding firm for BP's oil concessions in Abu Dhabi.
The Middle Eastern nation found oil in 1958 and Oakbank was later renamed the BP-Japan Oil Development Company, taking care of BP and Inpex' stake in onshore oil and gas concessions there.
Accounts published on Companies House show these were valued at £700million in 1973, with BP-Japan being a stakeholder in Abu Dhabi Marine Areas Limited, an ADNOC subsidiary which owned the concessions.
These expired in March 2018, with rights reverting to Abu Dhabi, which has led to BP-Japan Oil Development Company being placed into liquidation.
The firm is 55% owned by BP and 45% by Japan Oil Development Company, which is an Inpex subsidiary.
The winding down of the firm, which has remained based at BP's Scottish headquarters in Aberdeen, is an administrative task as it has no dedicated employees.
However Mr Chesters, of Almond Valley, thinks keeping it for all those years was an achievement in itself.
He added: "It continued to be a worthwhile vehicle for BP's operations until fairly recently. Oakbank and the other companies were kept, they weren't dissolved when Scottish Oil came along, and they played a role in ownership in various assets right through the shale and subsequent periods.
"It is a really long history."