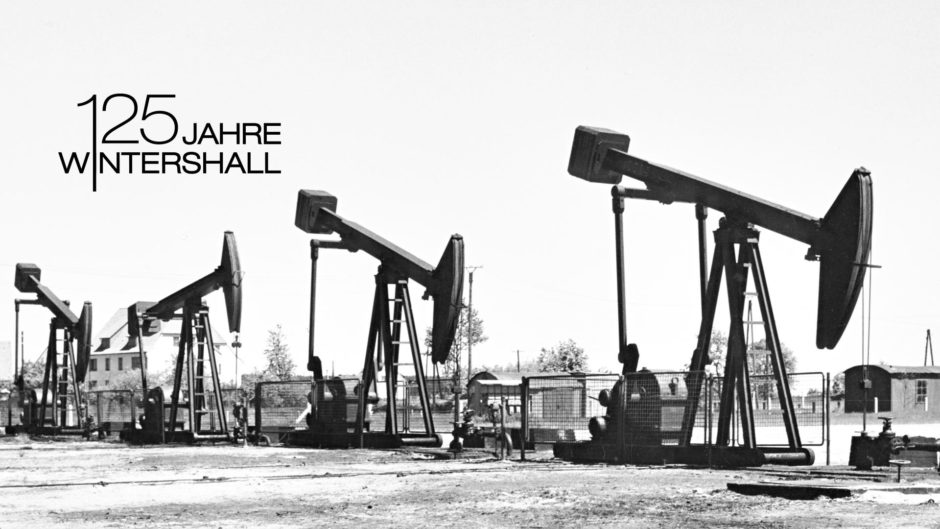 The insidious nature of National Socialism in Germany between 1933 and 1945 meant its impact was felt across society, from the dinner table to the boardroom.
A number of businesses operating in the fascist state at the time have gone onto become household names, be it Volkswagen of Hugo Boss, and have had to front up to the dark aspects in their past.
Now, as part of commemorations to mark Wintershall's 125th corporate anniversary last year, Wintershall Dea has publised a study analysing the history of the company under Nazi rule.
The German oil and gas producer appointed a team of experts from the country's Business History Society in early 2019 to examine its own past from 1929 to 1945.
Entitled Expansion at all costs – Studies on the Wintershall AG between Crisis and War, 1929-1945, the findings of the study were unveiled last night in Kassel, where the firm is headquartered.
It found that the management of the then Wintershall company was, to some extent, closely entwined with the ruling National Socialist German Workers' Party (NSDAP) and actively supported the Nazi's.
Moreover, as a company, it profited from forced labour and the war economy.
It's hoped the findings of the study will help to reappraise Wintershall's history under Nazi rule and allow for "closer scrutiny" of the behaviour of the entire oil and gas industry during the era.
The release of the study last night coincided with Allied bombing raids over Kassel in 1943, which led to the company's headquarters going up in flames.
Senior Wintershall figures, leading academics and a student representative also took partin a panel discussion to mark the pbulication, with the focus on how the past has influence present responsibilities.
Drawing on material from around 20 national and international archives, the book sheds light on Wintershall's actions during the Third Reich in a number of different ways.
Rainer Karlsch, the Institute for Contemporary History Munich-Berlin, carried out research on the topic of "Crisis winners? The Wintershall potash mining company's entry into the oil industry 1929-1945".
Ingo Köhler from the Humboldt University of Berlin focused on the management's relationship with National Socialism, while Manfred Grieger, Georg-August University of Göttingen, analysed the company's social policy and the issue of forced labour.
Mario Mehren, chief executive of Wintershall Dea, said: "As a company we don't want to bury the past. Quite the opposite: we want to confront the past consciously and transparently. Because one's own past also results in a responsibility for the present.
"As a leading German and European company in our industry, we consciously stand for respect and tolerance and for peaceful, democratic coexistence. The open engagement with our own history is a further commitment to these important values."