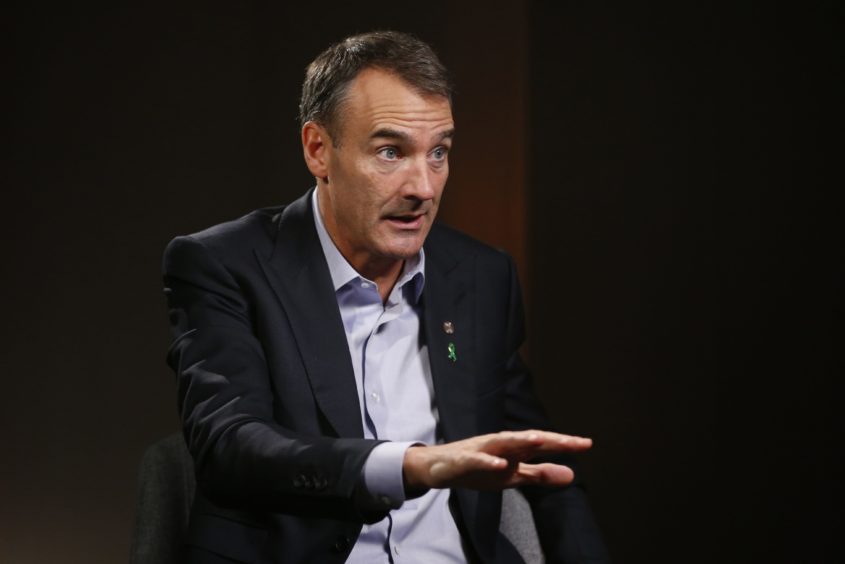 Energy giant BP returned to profit in the third quarter of 2020 as the firm benefitted from the absence of the huge write-offs and impairments which dented its previous results in August.
But BP revealed that its organisational restructuring plans meant the company would incur "people-related costs" of around £1 billion over the next one to two years, including redundancy payments.
BP noted "some early signs of global economic recovery", but said the "shape and pace" of that recovery was "uncertain" and would be influenced by the further spread of the pandemic.
The London-listed firm did say the gradual recovery in oil demand seen since spring looked set to continue, led by strengthening demand in Asia.
BP made pre-tax profits of £115 million in Q3, improving upon losses of 16.5 billion in the second quarter of this year and £19m in Q3 2019.
Second quarter figures were weighed down by impairments of £7bn related to lower oil and gas price assumptions and exploration write-offs totalling £1.3bn.
Revenues totalled £33.9bn in the third quarter, down 36% year-on-year.
Underlying replacement cost profits, BP's preferred performance measure, totalled £66m in Q3, down from £1.7bn a year ago.
BP's full-year results are likely to make for unpleasant reading. For the first nine months of 2020, pre-tax losses totalled £19.9bn, against profits of £6bn in the corresponding period in 2019, while revenues were down 35% year-on-year to £103bn.
Net debt at quarter-end was £30.1bn, down £385m.
BP said its oil trading result for the quarter was "significantly lower".
While refining margins remained at historical lows, the firm's marketing businesses recovered strongly in the quarter.
Operational highlights since mid-year include the start-up of two major upstream projects — Atlantis Phase 3 in the US Gulf of Mexico and Ghazeer in Oman.
In the UK North Sea, a deal to sell its stakes in the Andrew cluster fell through after it was revealed that prospective buyer Premier Oil would merge with Chrysaor.
And in September, BP announced it would become the planning and technical adviser on the "net zero vision" for Aberdeen by 2045.
Chief executive Bernard Looney said: "Having set out our new strategy in detail, our priority is execution and, despite a challenging environment, we are doing just that – performing while transforming.
"Major projects are coming online, our consumer-facing businesses are really delivering and we remain firmly focused on cost and capital discipline.
"Importantly, net debt continues to fall. We are firmly committed to our updated financial frame, including the dividend – the first call on our funds."
Sven Reinke, a senior vice president and lead analyst for BP at Moody's, said: "BP's breakeven replacement cost profit in Q3 2020 marks a material improvement over the high losses suffered in Q2 2020.
"While BP is now cash breakeven at an oil price in the low 40s, higher oil and gas prices and a recovery of refining margins are needed for BP to return to substantial profitability."
BP's share price has fallen to around £2 from £5.12 a year ago, a sign of the company's struggles against the Covid-19 pandemic and related crude price slump.
The decline is also indication of the uphill task Mr Looney faces to convince some investors that the firm's new direction is the right one.
Upon taking the reins in February, Mr Looney said the company would lower its emissions to net-zero by 2050 and announced plans to overhaul BP's corporate structure.
In August, BP revealed plans to cut its dividend in half to free up cash for its push to become an integrated energy company.
BP vowed to cut its oil and gas production by 40% in the next decade and increase investment in low carbon technologies tenfold to £3.8 billion a year.
Two months earlier, BP confirmed plans to make 10,000 of its employees redundant, representing a 15% cut to its global headcount.
BP confirmed today that its headcount had dropped by around 2,800 so far during 2020, including around 300 who have already left as part of the "reinvent" programme.
A further 2,100 have "elected" to leave under the programme.
Recommended for you

Shell warns of drop in Q3 profits as refining margins decline