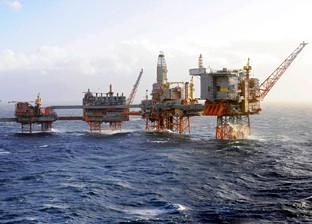 Norwegian authorities have given BP permission to continue using an accommodation platform hit by subsidence issues.
Since 2003 BP has been working to replace the accommodation, drilling and process and compression platforms on its Valhall installation in the Norwegian sector of the North Sea after subsidence was found in the seabed.
The Valhall Redevelopment Project, which included a new integrated process and living quarters platform, was approved in 2007 and was meant to be complete by 2010, according to Norway's Petroleum Safety Authority (PSA).
However, delays meant the 180-bed accommodation module on the new platform only opened this March and now BP says, due to high activity on the Valhall field, more bed space is needed, it said.
Today, the PSA said BP could use the old accommodation platform, installed in 1979, until the end of 2014.
BP says the new combined process-and accommodation platform is expected to start production this year. Once completed it could produce until 2050, the firm says.
Valhall is operated by BP, with 35% equity. Hess owns the remaining 65%.