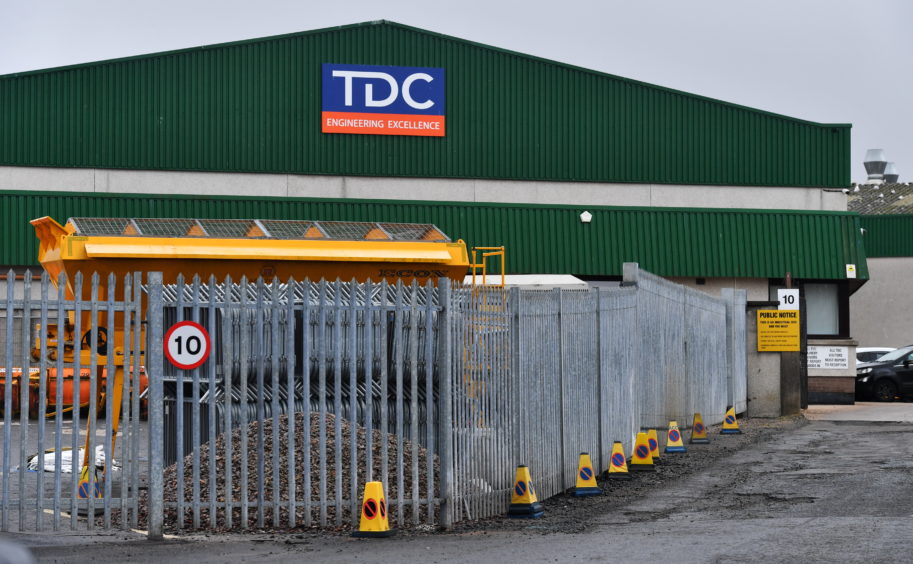 Dozens of jobs are at risk at Aberdeen engineering firm TDC, despite the company's hope to stave off redundancies.
Management confirmed the group has entered into consultations on 32 jobs, spread across 10 operating divisions in Aberdeen, due to the oil and gas downturn.
"We're not a company that hires and fires and we do regret having to consider this action," a spokesperson said, "but we do have to ensure we remain healthy, strengthen our competitive position and, like many companies in Aberdeen, adjust our resources in line with demand at the moment".
TDC, which employs around 220 people across the group, the majority being in Aberdeen, said a decision has not yet been made on the potential cuts.
Oil and gas makes up a "sizeable amount" of turnover for the firm, which also operates across the utilities and defence sectors.
It highlighted that, unlike competitors who have already made job cuts, TDC "held back as long as possible", using the coronavirus furlough scheme.
Redundancy consultations were brought on by the initial end of furlough in October, however TDC said it is "evaluating" whether its extension to the end of March, announced last week by the Chancellor, could mitigate job cuts.
The spokesperson added: "To date, we haven't made any redundancies following the escalation of the pandemic in March, unlike many of our competitors who have already made job cuts.
"Even during the previous oil and gas downturn in 2015/16, we've always avoided taking a staff rationalisation approach where possible but we're now in unprecedented circumstances and it has been necessary for us to review our overheads and resources.
"If we do have to make the difficult decision to make redundancies, and I sincerely hope we can mitigate this as far as possible, these measures will be taken to adjust our resources in line with customer demand and business activity."
Recommended for you

Windfall tax risks 'destroying' North Sea production, Tory MPs warn Chancellor