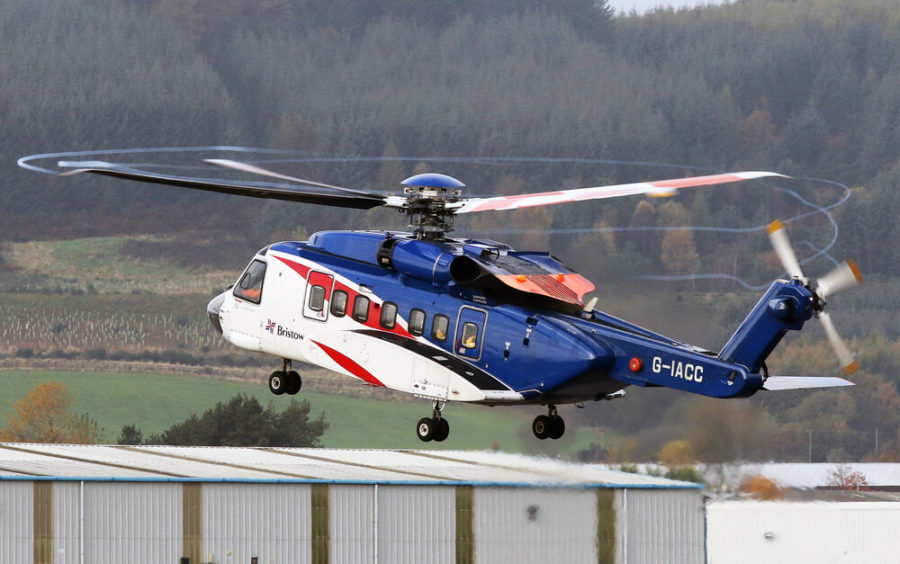 The downturn has hit a "key inflection point", with signs pointing to recovery for the offshore oil and gas helicopter market, according to new analysis.
Air and Sea Analytics (ASA) said this month has seen the best performance globally for S-92, AW189 and H175 helicopters since early March, having tracked a "gradual recovery" in the number of flights and crew transfers.
"The macroeconomic data, news flow, and flight data are all turning in favour of a demand-side recovery", it said.
"We think we are at a key inflection point in this crisis."
The firm, who earlier this year reported on "Mensis Horribilis" for the UK in April, when traffic went down by 30%, said the global improvement was due to key geographies like Guyana resuming or expanding work oil and gas work.
Offshore rig counts have improved in Latin America, the Middle East, Europe and Africa, ASA said, while economic projections look to recovery in 2021, which "bodes well" for oil demand and the offshore helicopter sector.
The UK North Sea is now back up to flight levels "comparable to the start of the year", said ASA director Steve Robertson, former head of oilfield services at Westwood Global.
"In the UK sector of the North Sea, manning levels remain down on pre-crisis levels but up some 2,000 people vs the bottom of the crisis," he said.
"Overall North Sea flight activity is comparable to the start of the year."
News of a vaccine announced earlier this month will be a "game-changer" for the helicopter industry, Mr Robertson said.
The signs will be a welcome boost for the beleaguered sector which was already struggling following the last downturn.
As work has dried up, bids for contracts have become more competitive, leading to a war of words between some helicopter firms like NHV, CHC and Babcock over a Total North Sea deal.
Meanwhile, Bristow and Era recently merged following bankruptcy for the former, while Babcock Group has made clear its intention to exit the helicopter business.
Mr Robertson said: "Everyone is being careful with the language they use, but ultimately a vaccine with 90% efficacy is going to be a game-changer and we could be less than a month from seeing an initial roll-out.
"This won't change the 'second wave' we are seeing in Europe and the US and there are undoubtedly difficult months ahead. However, for the first time we have good reason to believe that there is a path to putting Covid 19 behind us in 2021."