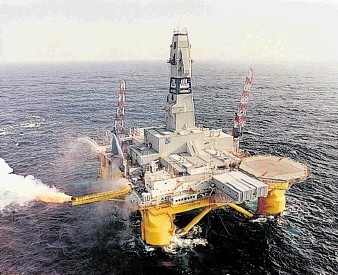 Nine mobile units are currently active on E&A drilling in the UKCS, down two since last reported, with the total number of spuds in 2012 to date rising marginally to 21 (11 exploration and 10 appraisal wells) plus five sidetracks initiated for geological and mechanical reasons.
Production/development drilling accounts for a further 11 mobile units, including starting on BP's Clair Ridge field (Paul B Lloyd Jr), on 19 fields, the remaining drilling being platform-based.
Eleven rigs remain on non-drilling operations including workovers, tiebacks and abandonments. 2012 has so far seen 48 production/development wells initiated; 26 are spuds, the others are sidetracks from existing slots.
o West of Shetland:
Stena Carron is the sole unit on E&A activity in this sector where BP's North Uist/Cardhu well 213/25c-1 is being sidetracked for a second time (#1Y mid-June) probably, as with #1Z, for mechanical reasons.
o Northern North Sea:
Two wells are active including Apache's short-duration 3/17-2 drill (Borgsten Dolphin) on the Tertiary Tryfan prospect, currently abandoning after recording sub-commercial gas.
At Bentley, Xcite continues sidetrack 9/3b-7Z, with flow rates from testing about a month off. It is seeking a partner to help finance full development.
Valiant's Upper Jurassic Tybalt appraisal, well 211/8c-5, was suspended oil (although non-motile) after 65 days, the rig moving to Apache's Tryfan. MPX was compelled to pull the plug on Awilco's WilHunter rig after 29 days on the Timon prospect, well 211/11b-7, 24 following further rig problems. Bringing in another rig may be months off.
o Central North Sea
Meanwhile, WilHunter is on location in readiness to spud Ithaca's easterly flank Hurricane (Palaeocene) appraisal on block 29/10b in the Central North Sea.
CNS activity is down by two to four active wells: BG well 22/4b-6 (Rowan Gorilla VI) on the Upper Jurassic White Bear prospect continues as does Nexen's Buzzard appraisal, 20/1-12A (GSF Arctic III).
On Elgin, Total's well 22/30c-K1 (Sedco 714) continues drilling to the chalk as part of the relief operation, whilst Premier's Coaster prospect, well 28/10a-3 (Sedco 711), is currently abandoning as dry. More successful was the earlier 28/9a-5A well (Sedco 711) on the Carnaby prospect. It was abandoned after 19 days having found good oil-bearing sands.
Further south the Galaxy II plugged GDF Suez's' Jacqui sidetrack, well 30/13b-10Z after 61 days, 138 in total, on June 6. The rig's next operation should be Centrica's Bligh appraisal on block 21/20d.
o Southern North Sea
Dana's Platypus (Rotliegendes) appraisal, well 48/1a-6, spudded mid-April, remains the sole gas basin E&A drilling.
While it feels like activity in 2012 has slowed, spud levels for the first half are nearly double H1 2011..
With a limited number of units on E&A activity – currently nine rigs out of a UK pool of 37 – the impact of diversions away from E&A will be will be all the greater, witness Total's Elgin gas leak incident.
Add to this the problems experienced by MPX and the demand on units becomes all the stronger. Utilisation is near, if not already at an all time high.
o NORWAY
In Norwegian waters 17 wells have spudded this year so far, three up since last reported, although there was just one spud to June 28. Only one sidetrack is reported this year. Exploration drilling dominates with 13 spuds compared to four appraisal wells. The differential between the UK and Norway remains the same, with Norway four spuds behind.
Eleven production/development wells are ongoing on nine fields with seven mobiles active, the remaining drilling operations being conducted from platform facilities. 2012 has so far seen 61 production/development wells initiated; 21 spuds, the remainder being drilled as sidetracks from pre-existing slots, with 20 of these being multi-laterals.
o North Sea
In the North Sea, five wells are active, four exploration and one appraisal.
Statoil's 2/4-21 King Lear well (Maersk Gallant) continues. Faroe spudded theClapton prospect, well 2/8-18 S (Maersk Guardian) on May 23. Songa Delta remains on Suncor's 33/6-3 S (Beta Statfjord South) appraisal and Statoil progresses 34/7-35 S (Karpe and Svarthå prospects) with the Ocean Vanguard. The most recent spud – May 30 – sees Statoil drilling the 35/2-3 Odden exploration probe with the Scarabeo 8.
By June 28, there had been no operational completions for the month.
o Norwegian Sea
Two wells are active in the Norwegian Sea; Centrica's Cooper prospect, well 6506/11-9 S (West Alpha) and BP well 6507/3-9 S, spudded on June 1 on the Outer Snadd prospect (Upper Cretaceous) utilising the Polar Pioneer.
Lundin's 6201/11-3 on the (Cretaceous) Albert prospect, drilled by Bredford Dolphin was temporarily suspended mid-June enabling the rig to move to port for its scheduled five-year renewal survey. Well operations are likely to re-start in August.
o Barents Sea
For the time being, this sector remains barren in terms of E&A drilling.
So a quiet month in the Norwegian sector where, despite activity lagging a little behind the UK, the differential between exploration and appraisal drilling is marked, exploration outstripping appraisal spuds three-fold and just two spuds behind the UK. Latest permits issued by NPD maintain the differential; Statoil and Lundin respectively set to drill E&A wells on North Sea block 16/2.
Simon Robertshaw's column is courtesy of North Sea analysts Hannon Westwood
Recommended for you
X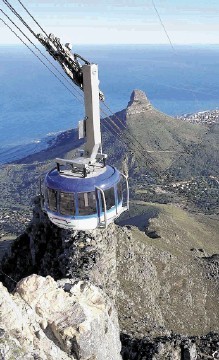 South African exploration & production activity continues to gain momentum