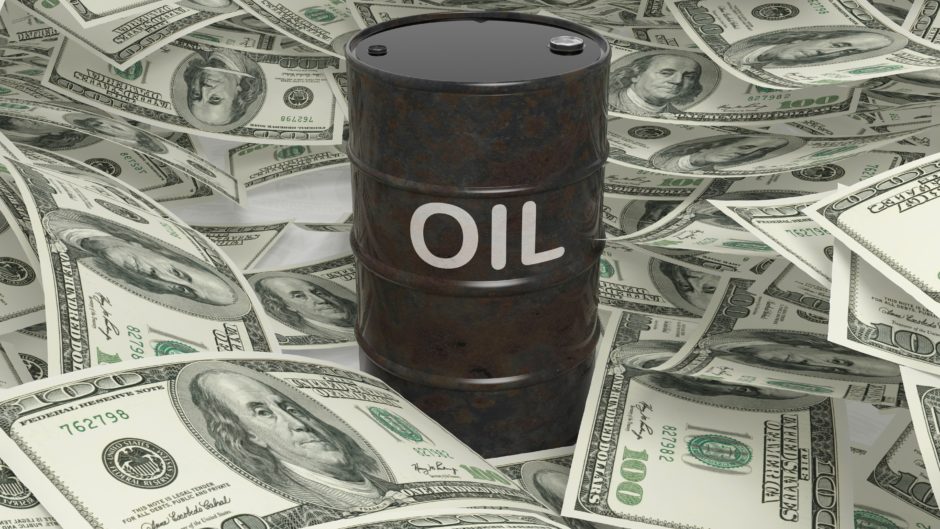 Crude held onto a rally amid progress on the development of coronavirus vaccines, with investors shrugging off a smaller-than-expected U.S. inventory build.
Futures in New York climbed as much as 2.5% on Wednesday in sympathy with broader markets, as Pfizer Inc. said a final analysis of clinical-trial data indicated its Covid-19 vaccine was 95% effective, spurring hopes for an eventual rebound in consumption.
While an Energy Information Administration report showed a gain in U.S. crude stockpiles last week, the build was smaller than expected.
"All in all, the crude oil market will take this report in stride," as U.S. crude supplies are not expected to rise in a material way in the near-term, said Brian Kessens, a portfolio manager at Tortoise, a firm that manages roughly $8 billion in energy-related assets. Investors are looking toward a "post-Covid world where there's expectation for a larger outsized rebound in crude oil demand."
Vaccine-related developments have helped drive crude prices to the upper end of their recent trading range, but further gains have been limited as renewed restrictions from the U.S. to Europe due to the pandemic offset a modest recovery in demand in Asia.
Chinese refiners have been snapping up low-price oil from all over the world as Asia's largest economy emerges from a virus-driven slump.
Meanwhile, in the U.S., only 35% of Americans will be taking to the roads this year during the Thanksgiving holiday, compared to 65% last year, according to GasBuddy,
"It's going to help support petroleum demand when the vaccine becomes more readily available, but widespread distribution isn't really expected until next year," said Andrew Lebow, senior partner at Commodity Research Group. "The market has definitely a lot of optimism about future demand, but short-term demand is challenging."
Prices-
West Texas Intermediate for December delivery gained 52 cents to $41.95 a barrel at 11:04 a.m. in New York
Brent for January settlement rose 73 cents to $44.48 a barrel
The overall price structure of the market is also showing strength, with the spread between WTI's December 2021 and December 2022 contract at its firmest since February and Brent's at its tightest since March.
The EIA report showed U.S. crude stockpiles increased 769,000 barrels last week, less than the 4.17 million barrels estimated by the American Petroleum Institute.
Fuel stockpiles increased, while distillate supplies decreased by more than 5 million barrels last week. The so-called heating oil crack has rallied in recent weeks to above $11 a barrel to its highest since July.
"It speaks to some of the strength in the broader economy," Kessens said. "People aren't necessarily going back to work yet, but as it relates to trucking transportation, it continues to stay strong."
Responding to a shaky global demand recovery is one challenge OPEC+ faces when it meets at the end of the month for a ministerial meeting to set its production policy.
While a technical panel suggested the group consider holding off on output increases by three to six months, Saudi Energy Minister Prince Abdulaziz bin Salman said the jury is out on a possible extension beyond January.
Recommended for you

Australia's Woodside pumps record oil and gas, eyes more FIDs in 2023