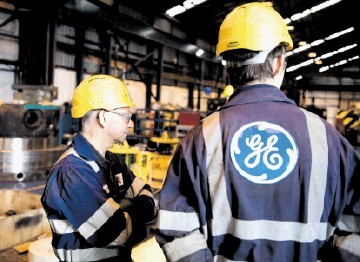 GE Oil and Gas stressed its commitment to its Montrose base as the company marked 30 years of operating in the Angus town.
Rod Christie, president and chief executive of subsea systems at the group, said yesterday the facility had a proven track record of success adding that the strong foundations would be built upon in future.
The site in the town's Charleton Road was established originally by Hughes Offshore in 1982 and around 200 workers are currently employed there.
Dignitaries including Angus MP Mike Weir, Angus Council head of economic development David Valentine and several senior GE executives visited the site yesterday where a plaque was unveiled to mark its 30 years in operation.
Mr Christie said: "The Montrose facility has enjoyed a long history of success and achievement in the offshore industry.
"That tradition will continue as we move forward with new and innovative technologies to help our customers meet the challenges of safely and reliably bringing offshore oil and gas reserves to the world."
The plant was acquired by GE in February 2007 and is a key manufacturing centre for oil and gas-related equipment including marine riser systems, and subsea tree and wellhead systems.
Mr Weir said the facility had been a major economic driver for the town over the past three decades and had helped to put Montrose on the oil and gas-industry map.
He hoped the plant would continue to enjoy success for many years to come and help to drive new investment into the region.