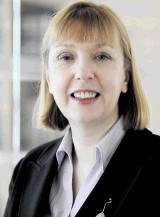 North Sea oil and gas operators will welcome a recent decision by the UK High Court regarding the status of a well drilled in the inner Moray Firth under a joint operating agreement (JOA).
Mr Justice Popplewell said he had no hesitation in agreeing the Jacky J03 well was a production well and not an appraisal well, backing the view taken by majority well owners Ithaca Energy and Dyas UK.
Minority stakeholder North Sea Energy (NSE) had opposed the drilling of the well but under the rules of the JOA – as is general industry practice in the North Sea – NSE was "voted into" the project, and was still obliged to contribute to its cost.
Lawyers for NSE unsuccessfully argued that the company should have been entitled to opt out of contributing. Its case rested on the well in question not being a production well, but actually an appraisal well, to which different conditions and obligations were attached.
Oil wells generally fall under one of four categories of activity: exploration, appraisal, development and production. Appraisal is the phase carried out after a discovery has been made by an exploration well, but before the oil firm decides to apply for permission from the regulator to develop the find.
North Sea oil and gas operations are commonly based on JOAs between several partners to spread the substantial investment costs and the risk. The lead partner, known as the operator, puts forward proposals to an operating committee made up of representatives from each partner, which then votes on whether a course of action or piece of expenditure should go ahead.
I believe Mr Popplewell's 25-page ruling will provide added security to operators in the oil and gas industry.
Had this decision gone any other way, it would have shaken the basis of most North Sea oil and gas funding structures, with a potentially profound impact on further investment. The decision provides some security to operators and their partners that, when they make a decision in good faith to drill a particular type of well – and their documentation and future plans support this – they can be reasonably certain that, when the planning and drilling begins, the designation of the well and the funding arrangements supporting it will not later be open to challenge by a dissenting partner.
Katharine Davies is a partner in Pinsent Masons and a solicitor advocate specialising in commercial litigation and dispute resolution. Her firm represented Ithaca Energy in the case