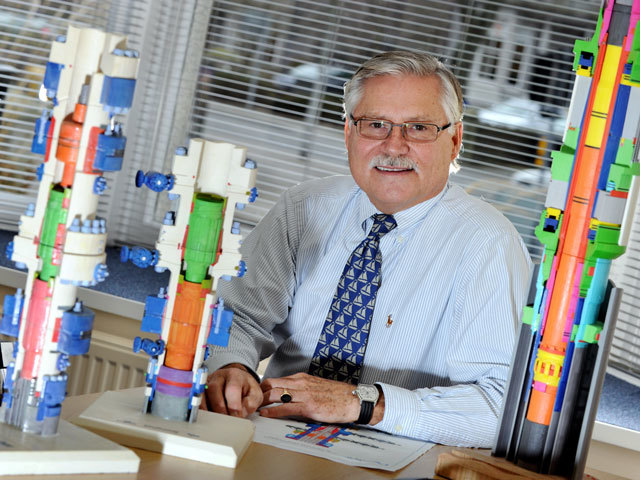 Plexus Holdings has given an optimistic outlook, hailing "real" signs of recovery, despite year-on-year revenues taking a nosedive due to Covid.
The Aberdeen-headquartered firm reported revenues of £525,000 for the first half of 2020, less than sixth of the £3.6million posted in the same period in 2019.
Pre-tax losses nearly doubled from £3.8m to £7.48million.
Plexus said the figures broadly represent the challenging period when "a number of sales prospects were placed on hold".
However, the firm pointed to new deals with Spirit Energy and Schlumberger for its POS-GRIP wellhead technology which may bring better fortunes.
In July, during the "depths of the downturn", Spirit Energy awarded Plexus a POS-GRIP order, which is expected to bear revenues mainly in the next financial year.
Meanwhile the firm last month landed a multi-year deal with Cameron International, the US arm of Schlumberger.
Chief executive Ben van Bilderbeek said: "Our full year financial performance reflects the challenges of the period where a number of sales prospects were placed on hold."
One such prospect was work for Gazprom in Russia.
He added: "Whilst our licensee has an order from Gazprom for an exploration well, the program was postponed until further notice.
"We however continue to see good long-term potential in Russia and the CIS for our POS-GRIP production and subsea wellheads through the extension of existing deals, or the creation of new license arrangements.
"However, there have also been some positives, in particular the significant deal with Cameron, which further validates Plexus' technology and underpins the value of the Company's IP.
"I feel very positive that the Spirit Energy order, achieved during the depths of lockdown, plus the Cameron license deal just announced have demonstrated the resilience of the Company and the continuing IP potential, and Plexus is well positioned to capitalise on the opportunities which will become available as market conditions improve."