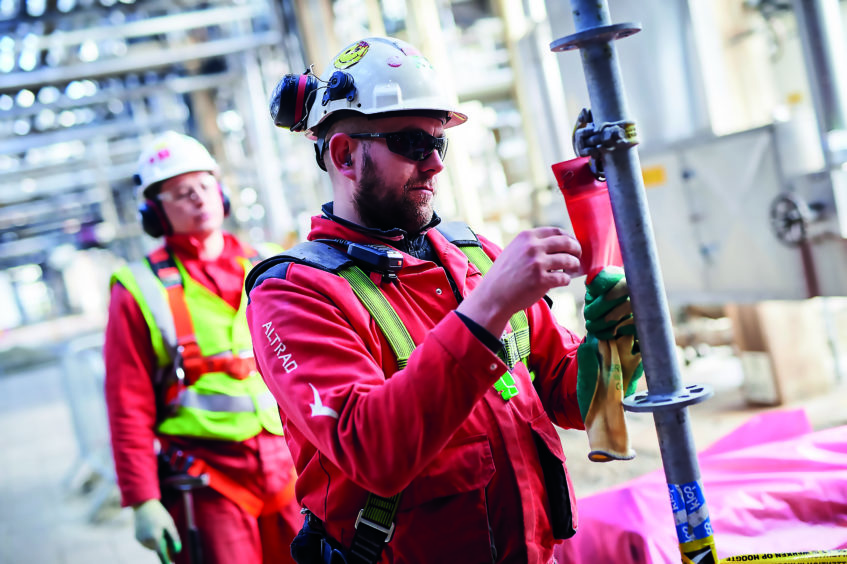 Bosses at Altrad Group said today the industrial services giant remained "uniquely placed" to maintain its long-term growth momentum.
Co-chief executive Ran Oren said the Montpellier-headquartered business managed to maintain its profitability in the face of challenging market conditions brought on by the pandemic.
Mr Oren attributed Altrad's "robust" financial results for 2019-20 to the group's diversity, cost discipline and flexibility, as well as its "swift and decisive" response to recent "material headwinds".
The company took steps to "resize" the business and make "meaningful" operating cost reductions.
Altrad currently employs around 36,000 people worldwide, compared to the 41,000 stated at the beginning of 2020.
The firm couldn't prevent a sharp decline in revenue and margin pressure amid the pandemic, which led to the postponement and cancellation of numerous projects.
Revenue totalled £2.3 billion for the 12 months to August 31 2020, down 17% on 2018-19, while pre-tax profits were halved to £105m. Ebitda dropped 22% year-on-year to £325m.
Altrad has maintained a "strong and healthy" order book of £2.7bn, buoyed by some big wins during the year, including a £350m renewal contract to support EDF at its eight nuclear sites in the UK.
It also clinched a shutdown and maintenance contract with Total for a floating production unit in the Congo and won a deal to support the Eiffel Tower's repainting.
Altrad was also active on the M&A front, snapping up Adyard, a UAE-based service provider to the oil and gas, power and water industries.
Mr Oren added: "Our corporate focus for the current year and beyond will be continued cost discipline, as well as enhancing the sustainability of the group in line with stakeholder expectations."
The group was founded and led by Syrian-born, rugby-mad billionaire Mohed Altrad.
It used to focus on equipment manufacturing but has diversified through acquisitions over the years.
Seventy-eight percent of its revenues now come from services.
In terms of geography, 28% of group revenues are generated in the UK.
Work in the oil and gas sector comprises 28% of turnover at the group, which also has clients in the power generation, process, environment and construction sectors.
Altrad acquired energy service firm Cape for £332m in 2017 and the following year merged it with scaffolder NSG and maintenance firm Hertel under the Altrad Services brand, which it described as the UK's largest industrial services provider to the petrochemical, energy and infrastructure sectors.
As of mid-2019, the business had about 600-700 staff members in the UK North Sea and East Irish Sea.
It has a North Sea base in Dyce.
Recommended for you

Sparrows top team to exit after Altrad takeover