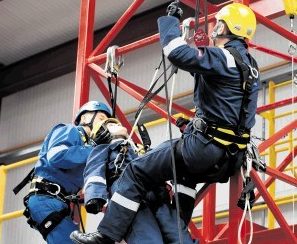 Rope-access specialist AquaTerra Solutions said yesterday it had won contracts worth more than £4million in recent months.
The firm specialises in projects on offshore assets for the oil and gas industry and said it had enjoyed rising demand for work upgrading concrete leg columns of platforms.
The Kintore-based business also revealed it had more than trebled sales of its Ark rescue kit systems in June.
AquaTerra said it was increasingly called upon to carry out maintenance work on the legs of installations, some of which are 30 years old.
Managing director Pete Robinson said: "We have seen a considerable increase of contract activity within the decommissioning side of late and our work on concrete structures has cemented our position as a leading North Sea contractor."
AquaTerra sold 30 of its Ark systems in June, compared with seven in the same month last year, thanks to orders from operators, drillers and dive-support vessels in the UK, west Africa and the Middle East.