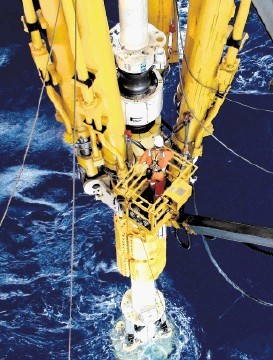 Aberdeen Drilling Consultants (ADC) is moving into larger headquarters and plans to double its 60-strong workforce.
The oil rig safety-inspection specialist said yesterday its new Granite City offices would be more than four times the size of its current base.
ADC has received a loan worth about £1million from Clydesdale Bank to help fund its move from 56 to 32 Queen's Road.
The firm, set up 27 years ago, employs 60 people .
Its current offices occupy 1,000 square feet, while its new premises will be 4,500 sq ft.
ADC managing director Douglas Hay said the company was bursting at the seams in its current headquarters.
He added: "Moving to new premises will provide us with the capacity we need in order to expand the business further as we target new markets. We are also pleased that Clydesdale Bank was able to accommodate our request for a loan so quickly."
ADC operates in more than 30 countries worldwide for clients including BP and Shell.
Last year, it launched the ADC Virtual Academy, thought to be the world's first online training course for drilling equipment, to complement its inspection services.
ADC said the Clydesdale loan came after it moved all its banking services to the lender from Bank of Scotland.
Andy Tait, business-development partner at Clydesdale's business-banking centre in Aberdeen, said: "ADC has established an excellent reputation for its services, which are in demand by oil and gas companies all around the world.
"Moving to new premises will provide it with the capacity to expand its services and take advantage of the opportunities that exist in emerging markets. We look forward to developing our relationship with ADC as it grows."
Recommended for you

Eserv's growing team moves into new Aberdeen office