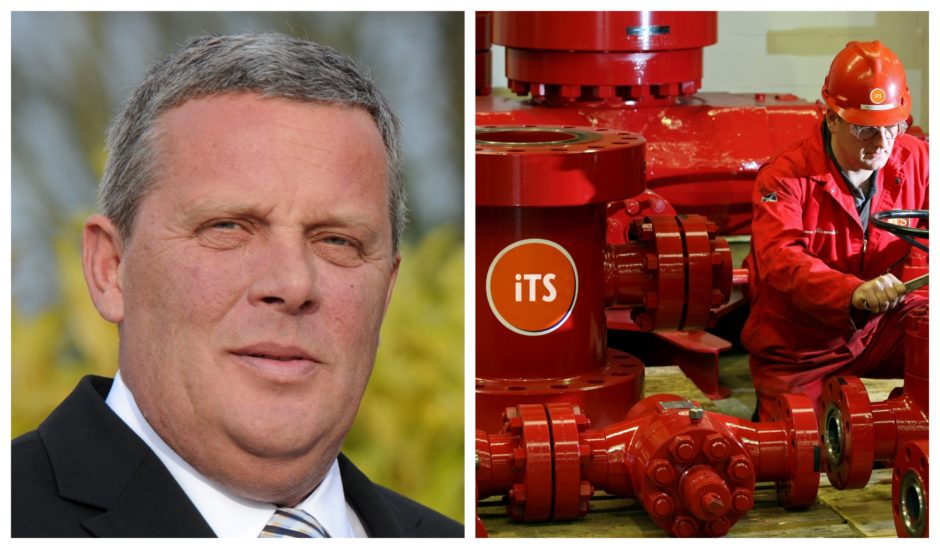 An Aberdeen oil boss has lost his bid for a $210million lawsuit, which alleged a lawyer conspiracy led to a raw deal that saw the collapse of his business and the value of his shares becoming "worthless".
Bob Kidd founded ITS Tubular Services (ITS) which went into administration in 2013.
Two years on from another suit against Burness Paull which settled for £20million, Mr Kidd has continued his attempt to recover the full value of his ITS shares from different parties, which he claims were aware of the conflict of interest and were working both sides of a sale of part of the business.
Mr Kidd argued he never would have sold a 34.5% stake in ITS in 2009 to private equity group Lime Rock, had he known of his own lawyer's conflict of interest.
Unknown to him at the time, his representative at Paull and Williamsons (now Burness Paull) was alleged to be advising both ITS and, in an unofficial capacity, Lime Rock in the sale, leading to the first $210m lawsuit back in 2015.
That conflict of interest led to the case being settled for £20million two years ago, before going to trial.
Mr Kidd has now claimed that Lime Rock and another law firm, Ledingham Chalmers, were aware and "conspired to facilitate" the lawyer's breach of fiduciary duty, leading him to bring this second $210m lawsuit – damages for the estimated lost value of his ITS shares.
Mr Kidd alleged in his case that "but for the involvement of Lime Rock, ITS Tubular Services would not have been placed into administration".
However, the Court of Session has dismissed this latest claim on grounds of legal incompetency , stating he had already received a "full and final" settlement for the loss when he settled his claim against Burness Paull.
It was alleged that Ledingham Chalmers had been arranged by the P&W lawyer to "front" the negotiations on behalf of Lime Rock, to conceal the fact he was advising them.
Ledingham Chalmers, who said the claims were "unfounded", welcomed the decision.
"Almost certainly" an appeal
Representatives of Mr Kidd, who is understood to be planning an appeal, did not respond to a request for comment.
Representatives of Lime Rock declined to comment.
Professor Greg Gordon, head of the Aberdeen University Law School, expects there will "almost certainly" be an appeal due to the huge amount of money involved.
The "really tricky bit" for Mr Kidd's team, he said, is proving exactly how much damage and loss resulted from the lawyer's breach of fiduciary duty in the 2009 deal.
Professor Gordon added: "I can imagine people would be quite amazed that a settlement that you entered into, in what seems like quite an independent litigation, could potentially knock-out your ability to sue other people in another litigation.
"He is showing very considerable determination in pressing on with the case, but as to whether or not that means he's ultimately going to be successful, I don't really know."
---
Mr Kidd formed ITS Tubular Services with $5,000 in savings in 1989.
The Aberdeen-based business experienced huge growth, and was worth $200million, employing 1,000 people, by 2008.
Mr Kidd got a $10million payment for the sale of part of his stake (34.5%) the following year.
However, by 2012, ITS had entered financial difficulties and heavy debt, partly due to operations overseas, and Lime Rock was seeking to sell its exposure to the business.
Mr Kidd argued "but for the involvement of Lime Rock, ITS would not have been placed into administration", and he would have achieved an exit of "about $220m" prior to the appointment of administrators.
ITS Tubular Services was later sold in a pre-pack deal to US firm Parker Drilling.
Subtracting his $10million, Mr Kidd is claiming for what he deems lost value of his shares.
Professor Gordon of Aberdeen University said it is "quite a big stretch" to go from the lawyer's breach of fiduciary duty "to say 'as a result my entire business failed'".
He added: "It's not obvious to me what the cause or connection between those two things is. There might be one but it doesn't just immediately jump out to me."
---
The "incompetence" argument is rare in the Scottish legal sphere but acts as a "showstopper" when it is successful, he added.
Lord Clark did not give a concluded view on whether conspiracy was committed, Professor Gordon said, having "kept the door open" on that point.
On fraudulent misrepresentation, Lord Clark said the defenders' argument, that Mr Kidd's case is irrelevant, "falls to be rejected".
The $210m sum – around £158million – is "an enormous amount of money to sue your solicitors for", Professor Gordon said, adding, "I can't call to mind any larger claims" of that kind.
However, he said it is "nowhere near" the suggestion made in previous media reports that it would be one of the largest lawsuits in UK legal history.
A spokeswoman for Ledingham Chalmers said: "We acknowledge, and welcome, this decision.
"Our firm holds itself to the highest of ethical and professional standards and have said throughout the process we believed these allegations were unfounded."
Recommended for you

Aberdeen oil boss Bob Kidd takes £350m lawsuit to court