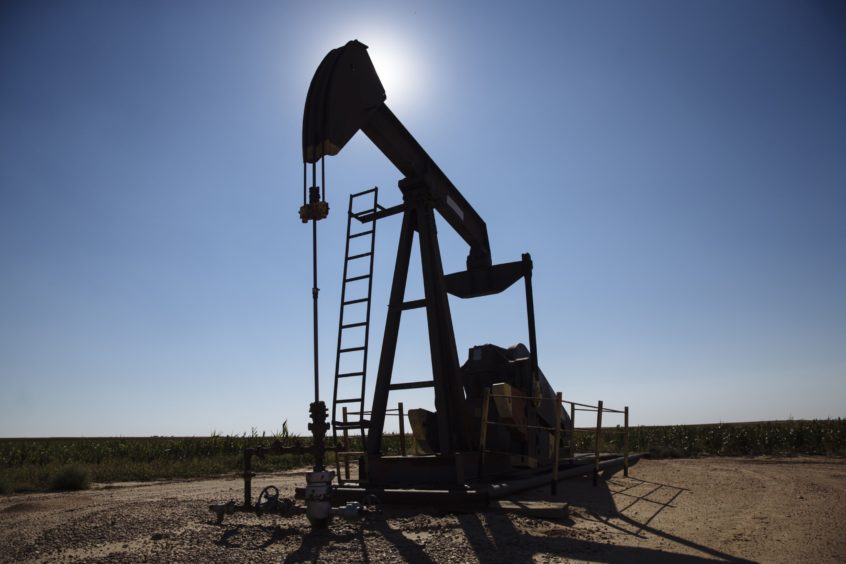 Oil advanced as shrinking U.S. crude inventories added to expectations of a tighter global supply outlook after Saudi Arabia surprised markets by pledging to slice production the next two months.
Futures rose more than 1% in New York on Wednesday after a U.S. government report showed domestic crude stockpiles declined last week by the most since August and oil exports from Saudi Arabia plunged to zero for the first time in 35 years. However, the data also showed increases in both gasoline and distillate stockpiles and declining fuel consumption.
With the 8-million-barrel oil decline "things are setting up this year to be a much better year," said Matt Sallee, portfolio manager at Tortoise, a firm that manages roughly $8 billion in energy-related assets. Still, "there were big builds to offset on the gasoline and distillate side, and implied demand was pretty weak."
Saudi Arabia raised pricing for oil customers in Asia and the U.S. after its shock move on Tuesday to cut an extra 1 million barrels a day of oil production in February and March. The reduction, Energy Minister Prince Abdulaziz Bin Salman said in a Bloomberg TV interview, was a "wonderful gift" for the oil industry. The cut will affect both domestic sales and exports, he said.
While the kingdom's decision prompted a sharp rally across various areas of the oil market, Goldman Sachs Group Inc. cautioned that the move reflects expectations for weaker oil demand.
"If the Saudi self-described gesture of 'goodwill' is in keeping with earlier warnings to speculators by oil minister Prince Abdulaziz bin Salman not to test the resolve of the kingdom, it is also an implied acknowledgment of a weaker oil balance" in the first quarter than previously thought, said Harry Tchilinguirian, oil strategist at BNP Paribas.
Prices
West Texas Intermediate for February delivery rose 82 cents to $50.75 a barrel as of 11:40 a.m. in New York
Brent for March settlement gained 99 cents to $54.60 a barrel
The EIA report also showed gasoline demand on a pure week-over-week basis falling to its lowest since late May, spelling trouble for refining margins as a tighter global crude balance and straggling demand crimp profits for processing a barrel of oil.
Recommended for you

Oil prices: New Year misery deepens as demand concerns tick up a notch