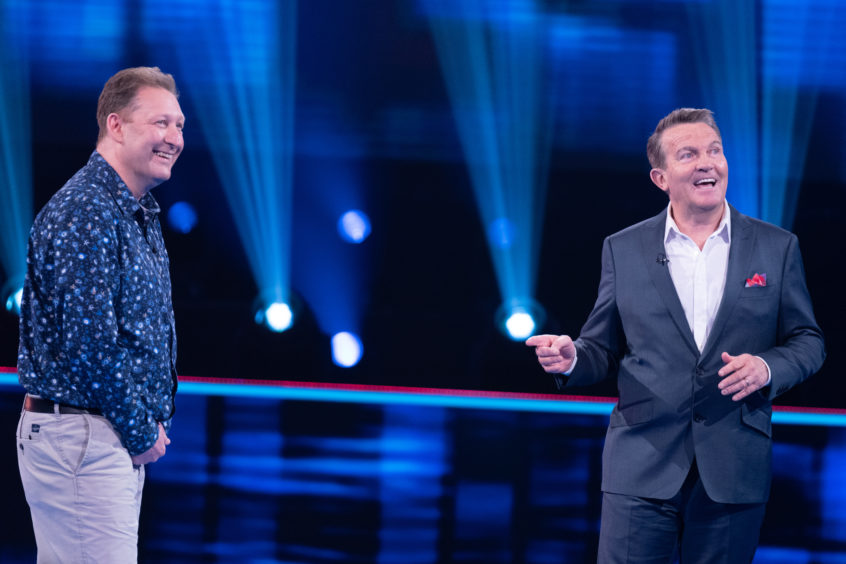 An Oil and Gas Authority (OGA) press officer "Beat the Chasers" on last night's show to win £40,000.
Simon Belgard took part in the ITV programme, a spin on its hit series "The Chase", which sees contestants take on a panel of the quiz mastermind Chasers.
The civil servant, who radio DJs in his free time, was on good form from the off, joking with presenter Bradley Walsh "we play a mix of music – we play some of your songs, then we play some of the stuff the listeners like".
Simon, with 60 seconds on his clock, decided to face four out of a possible five chasers for £40,000, who had 48 seconds to answer their list of questions.
The clock stops and switches between the two once a question is answered correctly, with the first to run it down losing.
"I reckon with a fair wind behind me, and the right questions, I can beat four of them", he said.
After passing on questions on the likes of Dr Who and cocktails, Simon showed his quizzing chops on topics including movies, geography and history.
The OGA comms manager eventually beat the chasers who stumbled over questions on the Old Testament and the Renaissance, with a chaser calling Donatello a "sculftor" rather than a sculptor.
Chaser Jenny Ryan, called "The Vixen", said Simon had "great answers and kept pace with us all the way along".
On social media, Simon said he was the regulator's "luckiest quizzer perhaps", and said he was "soundly beaten in all of the Christmas quizzes".
Beat The Chasers continues tonight at 9pm on ITV. Simon's episode is available on ITV/STV player.
Recommended for you
X

EV Out Loud: Gas for Ghana, ancient wells and M&A cogs turning