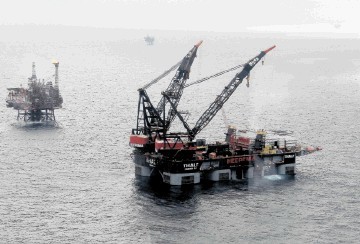 Towering above the waves in the middle of the North Sea, the ageing Forties Alpha platform should be nearing the end of its life.
The former BP installation had been earmarked for decommissioning this year, after nearly four decades of producing oil.
Now work has started to instal the jacket of the workhorse's new satellite platform — a first step towards extending its production for another 20 years.
The oil and gas remaining in the North Sea is considered the most difficult and costly to recover. With more offshore giants taking their business overseas, independent companies have a key role to play.
In 2003, Apache Corporation saw investment potential where others did not and bought the Forties field, convinced the seabed still had reserves to yield.
Since then, it has spent billions on the field and almost doubled production — and hopes the Forties Alpha Satellite Platform (FASP) will build on that success. The £250million project will be connected to the Forties Alpha by a bridge. The world's largest heavy-lift vessel will manoeuvre the 423ft, four-legged jacket into place.
The company expects the whole project to be complete and ready to drill up to 18 new wells by this time next year. Offshore installation manager, Steve Bristol, said: "There is a real buzz throughout the whole installation booth, Apache personnel and our construction team. We've increased the field life considerably, which enables work for the local workforce for many, many years."
Apache has also injected cash into upgrading the ageing facilities on board Forties Alpha to accommodate the growing workforce. It is also carrying out work on board its Beryl Alpha platform, aiming to drill a further two wells.
By investing time and money into existing platforms, the company believes it will be able to tap into oil reserves which would otherwise have been left untouched. The company has also commissioned a 3D seismic survey in the North Sea to try to find new reserves beneath the sea bed.
Malcolm Webb, of offshore industry body Oil and Gas UK, said: "The range of independent companies that have entered the UK Continental Shelf in the last decade have injected new energy into maximising recovery. Apache North Sea, which has applied new ways of working to Forties and vastly increased recovery, is a shining example of this."
Recommended for you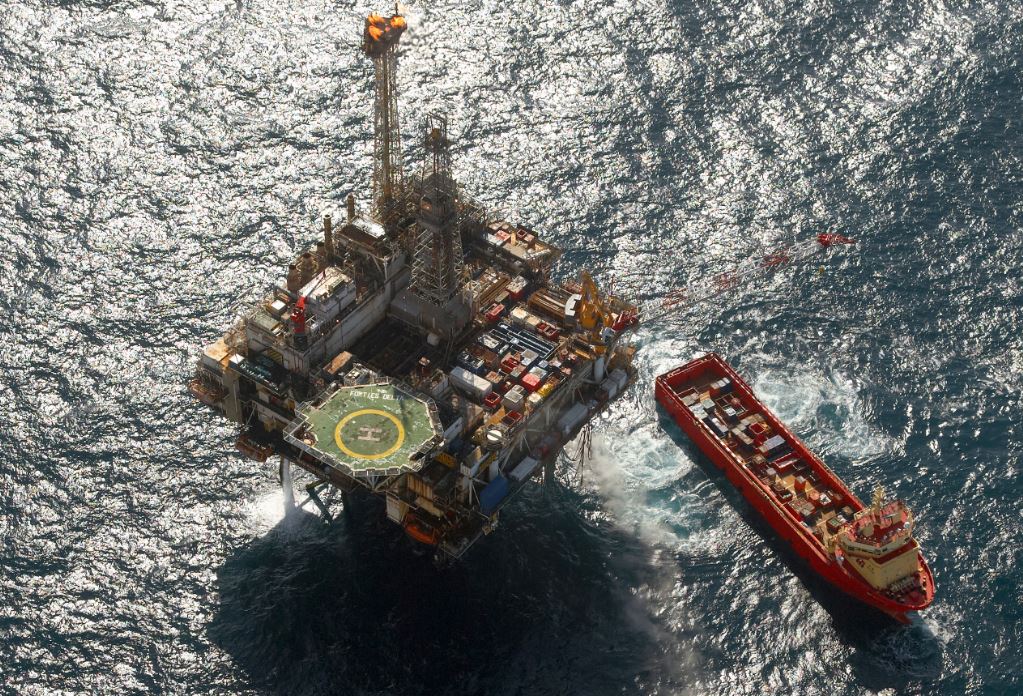 HSE blasts Apache over handling of asbestos risk on Forties platforms