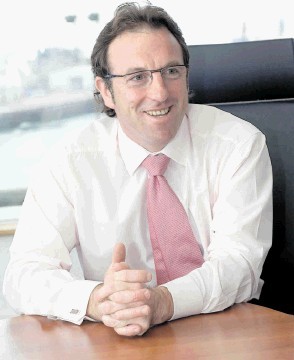 Fast-growing oil service company Flexlife yesterday announced changes to its management team.
Ciaran O'Donnell comes in as chief executive, while chief operating officer and co-founder John Marsden leaves the business.
Flexlife said the new boss would provide added strength and experience to the existing management team and support Flexlife in its growth, both in Aberdeen and globally.
The company said Mr Marsden, 38, was departing because of family commitments and to pursue other interests.
Mr Marsden said last night: "I have two young sons living in England. I want to spend more time with my boys and in the future I want to do something different career-wise.
"I have some ideas about other opportunities in the oil and gas industry. There has been no falling out with Flexlife; it is the right time to do something else."
Stuart Mitchell, director of strategic development, said: "Ciaran has a wealth of experience in the industry and we are delighted to have him joining our team.
"This is a significant time for Flexlife as we continue moving forward with our growth plans.
"We wish John the very best in his future. Since the formation of the company, there has been significant growth and the company has evolved. We are looking forward and are confident that, with Ciaran in place leading the team, we have an incredibly exciting time ahead."
Mr O'Donnell was managing director and owner of Aberdeen-based subsea engineering specialist CSL, which was acquired by Norwegian firm DOF Subsea in 2007.
He is currently a non-executive director of Glacier Energy Services, which has operations in Aberdeen.
Mr O'Donnell said: "I am delighted that John and the management have fully supported the decision for me to join the strong and growing team at Flexlife.
"The company has an admirable track record for its services, technology and expertise."
In addition to moving into a new headquarters in Aberdeen Science and Energy Park in 2011, Flexlife opened bases in Brazil, America and Newcastle.
It now employs around 100 engineers and support staff while clients include Apache, Chevron, Centrica and Tullow Oil.
Flexlife achieved turnover of £15million in the financial year to April 2012; double that of the previous 12 months.