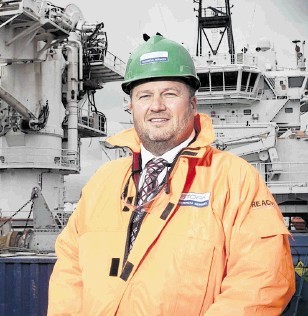 Stork Technical Services said yesterday its Aberdeen-based subsea division had signed contracts worth a combined £10million in recent months.
The energy service business plans to add to its Granite City workforce and invest £2million in its vessel fleet after agreeing the three deals.
Stork said the contracts were for inspection, repair and maintenance work for operators in the North Sea and Mediterranean which would require dive-intervention and support vessels.
The company added its fresh investment would add two craft to its fleet, bringing it to seven, while it expected the new work to create 10 jobs in Aberdeen.
Stork Subsea director Roddy James said: "We are delighted to have secured this new business and it is testament to the skills and expertise we deliver both in the UK continental shelf and internationally.
He said the company was experiencing significant demand for its services, adding: "We always strive to deliver our services in a safe, efficient and cost-effective manner and investing in our dive-intervention craft is an excellent example of this.
"Our existing fleet has been utilised across the globe and we have already had inquiries on availability for the new craft once delivered."
Stork Subsea invested more than £2million in a new specialist dive-intervention craft and diving equipment to meet growing worldwide demand earlier this year.
It followed the delivery of two craft last November and the award of a £10million contract in February to provide subsea inspections for a major operator offshore west Africa.
The group, which has annual turnover of more than £1.06billion, employs 13,200 people worldwide, including about 2,600 out of Aberdeen. Its subsea business employs 250 people out of the Granite City.