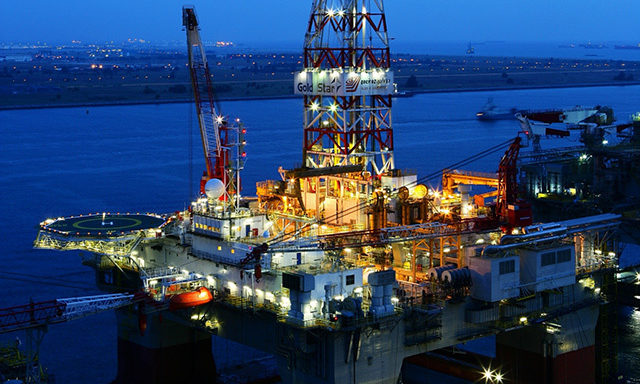 Keppel Offshore & Marine (O&M) is to stop building rigs as it looks to make a move into the renewables market.
The Singapore-based shipbuilder will undergo a major restructuring as part of efforts to position itself as a developer and integrator of offshore energy and infrastructure assets.
It will be reorganised into three sections, separating construction and ownership of legacy drilling rig assets from its core operations, which it also intends to make slimmer, asset-light and people-light.
Inorganic options for its offshore & marine business will continue to be explored.
Keppel Corporation announced on Thursday that, in the face of the downturn and energy transition, it will carry out a "comprehensive transformation" of Keppel O&M in order to implement long term goals.
As part of the change, Keppel O&M, which is currently embroiled in a long running quarrel with Awilco Drilling over a contract dispute, will wrap up its rig building operations one it has completed existing orders.
It will not take on any new projects that require large upfront capex or without milestone payments, while activities with low bottom lines will also be slowly shelved to make way for "higher value-adding work".
The restructuring will commence with immediate effect and is expected to be carried over the next two to three years.
It will include a rebranding exercise and aims to refine the firms "vision and purpose", something that is expected to eflecting its new focus, Keppel O&M will carry out a rebranding exercise.
It's hoped the result will "significantly enhance" the competitiveness and relevance of Keppel O&M in the longer run, although it's not expected to have any material impact on the net tangible assets for the current financial year.
Loh Chin Hua, CEO of Keppel Corporation and chairman of Keppel O&M, said: "The share of renewables and new energy solutions in the global energy mix has been growing rapidly, driven by environmental concerns as well as technological advancements and the declining cost of renewables.
"Natural gas, as a transitional fuel, is also projected to overtake oil as the world's largest energy source in the years to come. To seize opportunities in this fast-changing environment, we are making bold and decisive moves to transform Keppel O&M to ensure that it remains relevant and competitive, and fully aligned to Keppel's Vision 2030.
"We are also exploring inorganic options for the O&M business, but there is no assurance that any transaction will materialise. In the meantime, we believe that our organic restructuring of Keppel O&M will not only enhance its competitiveness, but also its attractiveness, if we were to undertake any inorganic action."
Mr Loh Chin Hua added: "A key goal of the restructuring is to create a more competitive, asset-light and people-light Keppel O&M, focused on seizing opportunities with higher value capture as a developer and integrator of offshore energy and infrastructure assets.
"At the same time, the Rig Co and Dev Co will ring-fence Keppel O&M's non-core rig assets, contain any further capital outflow beyond the initial funding, and work towards resolving this legacy issue.
"Through these changes, we aim to create a nimble industry leader that is well-positioned for the global energy transition and can be a strong contributor to Keppel's target ROE of 15% as we progress towards Vision 2030."
Recommended for you

Sembcorp Marine shareholders question Singapore yards mega merger