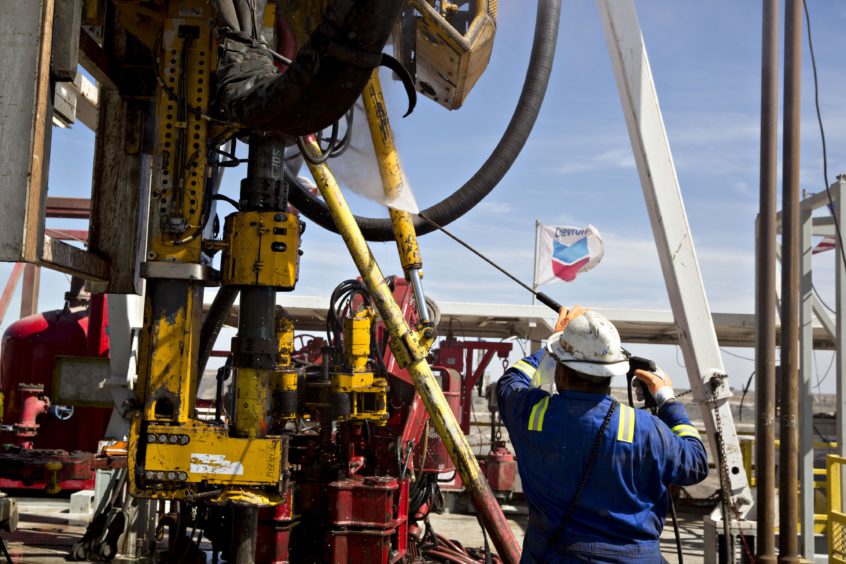 Exxon Mobil and Chevron discussed a possible merger last year as the coronavirus pandemic pummeled the industry and put extreme financial pressure on the two largest U.S. oil giants, according to a report in The Wall Street Journal.
Talks between Exxon Mobil CEO Darren Woods and Chevron CEO Mike Wirth were preliminary and are no longer taking place, but if it had occurred, it would have been one of the largest corporate mergers in history, the WSJ said.
Such a deal would have reconstituted John D. Rockefeller's Standard Oil company, which was split up by U.S. regulators in 1911 into Standard Oil of California (now Chevron) and Standard Oil of New Jersey (now Exxon).
The value of the combined company would have topped $350 billion, the WSJ reported, rivaling only Saudi Aramco, which was valued at $1.7 trillion at the time of its initial public offering in 2019.
Mergers and acquisitions are sweeping the oil and gas industry, which is facing the long-term prospect of low oil prices because of the pandemic and  society's shift from fossil fuels.
Over the past year, Chevron acquired Noble Energy for about $5 billion, ConocoPhillips acquired Concho Resources for nearly $10 billion and Pioneer Natural Resources acquired Parsley Energy for $4.5 billion.
This article first appeared on the Houston Chronicle – an Energy Voice content partner. For more from the Houston Chronicle click here.
Recommended for you

Shell and Exxon launch sale of UK Southern North Sea assets, Reuters reports