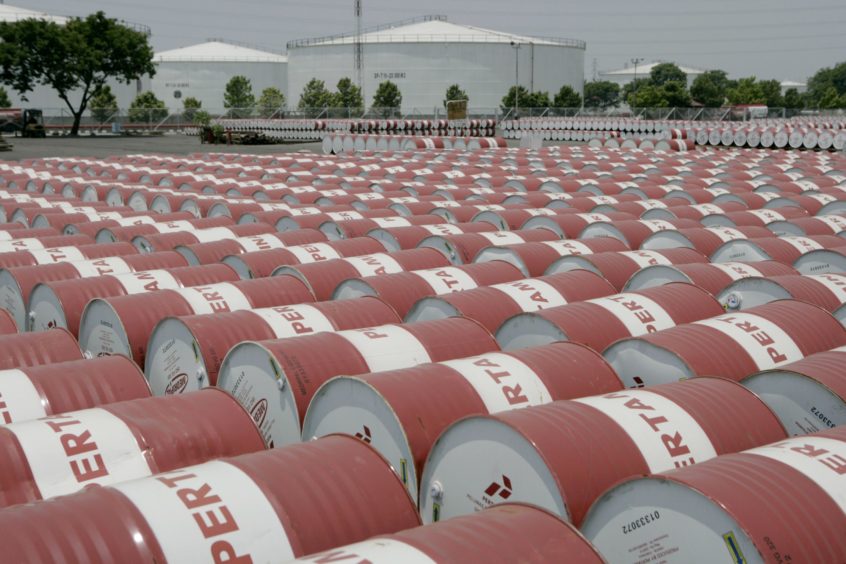 The Indonesian government forecasts that 616 new development wells will be drilled across the archipelago this year following a strong rebound in global crude prices.
If the target is hit, it would mark the highest level of development drilling since 2014, when 1245 wells were completed. It would also be a 150% increase compared to the 240 development wells drilled last year.
Dwi Soetjipto, head of upstream regulator SKK Migas, hopes the new development wells will stall the declining production profile of Southeast Asia's biggest hydrocarbon's producer.
The new development drilling campaign is part of SKK Migas' strategy to extract as much oil as possible from existing fields. "In 2021, we will be back on track after a pretty sharp decline between 2014 and 2017," Soetjipto told Indonesia's parliament last week.
Development drilling hit a low of 200 wells in 2017, rising to 322 in 2019, before crashing to 240 in 2020, well below the targeted 395, due to the COVID pandemic.
SKK Migas expects the industry to drill 43 exploration wells this year. In 2020, 61 exploration wells were planned, but only 22 were completed due weak global oil prices. Brent crude averaged $41.69 per barrel in 2020, but was trading at just over $63/b earlier today.
The upstream regulator's plan to more than triple actual development drilling this year is part of its "massive, aggressive and efficient" policy strategy to lift domestic oil output to 1 million barrels of oil per day (b/d) by 2030. By comparison, 781,000 b/d were produced in 2019, down from just over 1 million b/d in 2010. Production has averaged at 1.25 million b/d from 1973 until 2020, but a lack of investment has seen oil production decline over the past 10 years.
To reverse the declining production trend, SKK Migas is targeting the industry to drill 1,000 development wells per year by 2025. As the country's fields are generally mature with high decline rates that necessitate more development drilling.
In recent years national oil company (NOC) Pertamina has been taking over legacy fields from international oil companies (IOCs), such as Total and Chevron. This has shifted more responsibility onto the NOC to raise national output. Pertamina desperately needs to attract new partners to help finance its upstream investment programme. It will also be looking for companies with technical expertise to help it eek out more barrels from the aging fields.