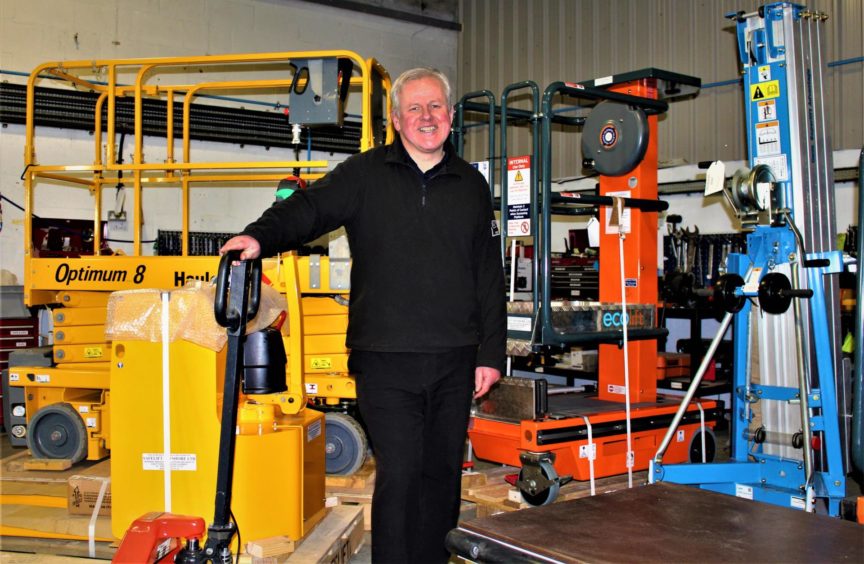 Aberdeenshire firm Safelift Offshore has hit the ground running in 2021, with the announcement of its biggest contract yet.
The deal is worth nearly £1 million and will see the company carry out work for an unnamed supermajor on a major project in the Caspian region.
Safelift, based in Kemnay, will supply a wide range of mechanical handling and deck equipment for a new-build platform that is being installed offshore Azerbaijan.
Managing director Peter Innes said: "Our teams have been working hard on this opportunity and I'm glad the company has been recognised as being at the forefront of this sort of service provision.
"We are proud of our history in the Caspian region and we see this contract award as representing another major milestone."
Safelift's record deal to date could soon be followed by an even bigger contract.
Group sales manager Hugh Ramsay said: "The company is in an advanced stage of discussion for the supply of another large package of equipment and material for a greenfield development in North America.
"If we manage to secure this contract, the combined value would represent an even greater monetary outcome.
"We've built up a great customer listing over the years and have a proven well-established capability. Let's just hope we can continue this run of success."
Safelift was established in 1994 and now employs about 45 people.