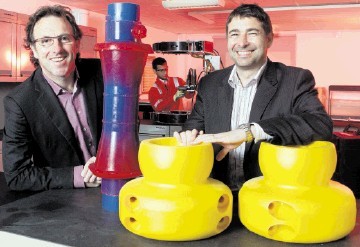 Aberdeen-based oil service company Flexlife announced a contract win yesterday for a project in the Gulf of Mexico which could be worth more than £850,000.
The firm, a specialist in subsea integrity and project management, will be working for Petrobras America Inc (PAI).
The agreement involves testing of flexible risers on the Cascade and Chinook subsea development.
This is Flexlife's first project with PAI since signing a memorandum of understanding in 2011.
Flexlife chief executive Ciaran O'Donnell said: "We are delighted to have secured this contract which highlights the significant global demand there is for UK-based subsea engineering and technologies.
"Flexlife is building a strong relationship with Petrobras, and the signing of this agreement to provide integrity services and specialised engineering for its international oil and gas projects offshore is an important milestone for us.
"Should any issues transpire after the initial testing, the contract provides the option to deploy some of our other technologies to remedy the issue.
"We feel that Petrobras having access to the combined flexible riser expertise and products and services of Flexlife under this contract will be a huge plus in . . . assuring the safe long-term operation of the riser system."
In addition to moving into a new headquarters in Aberdeen Science and Energy Park in 2011, Flexlife opened bases in Brazil, America and Newcastle.
It now employs around 100 engineers and support staff while clients include Apache, Chevron, Centrica and Tullow Oil.
Flexlife achieved turnover of £15million in the financial year to April 2012; double that of the previous 12 months.