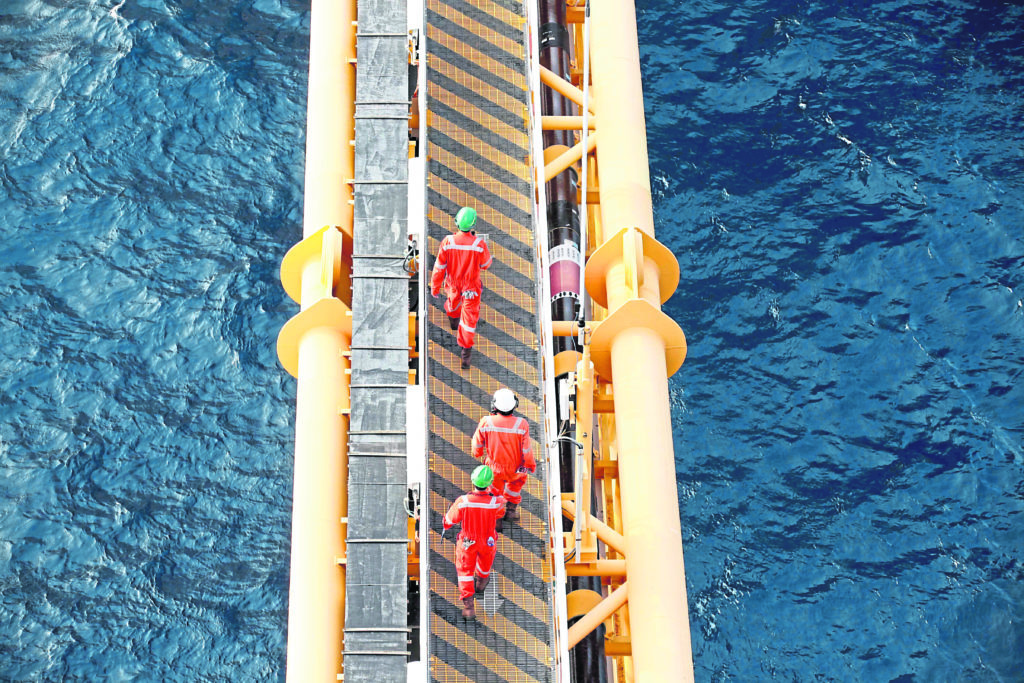 Scottish residents who travel abroad to work in the oil and gas sector will be required to quarantine upon their return.
The Scottish Government said it appreciated the restrictions would be difficult but stressed that they are necessary to minimise the chance of new variants entering the country.
It also said there is a need to "restrict how many exemptions are in place" or the measures may be fruitless.
Industry body Oil and Gas UK (OGUK) has asked Holyrood to extend the list of exceptions to instead allow overseas workers to self-isolate at home.
OGUK warned that affected individuals would only get to spend a handful of days at home at a time, potentially having a "significant impact" on their mental health.
As of yesterday, everyone arriving in Scotland on an international flight must self-isolate in a hotel for 10 days at a cost of £1,750.
Holyrood published updated guidelines over the weekend outlining the "small number of people" travelling directly into the country who don't need to enter managed isolation.
The list included downstream oil facility workers and those involved in offshore oil and gas.
However, its understood those exceptions don't extend to people that live in Scotland and travel overseas to work in oil and gas.
One worker, who wished to remain anonymous, told Energy Voice last week that, under the current system, they would have to fork out more than £10,000 on quarantine costs over the course of the year in order to get to and from their job in Oman.
Trevor Stapleton, OGUK's health, safety and environment director, said: "We are aware of a problem resulting from recent changes introduced by the Scottish Government that now include all individuals arriving at Scotland from any country and having to isolate for 10 days in a quarantine hotel."
"Skilled Scottish based oil and gas workers who travel overseas to work, typically on a 28/28 rota are now being told they must isolate for 10 days in a quarantine hotel.
"If you add to this the requirement in most overseas countries to spend time in isolation at the point of arrival and the fact that travel to and from these countries takes at least two days or more, this further restriction imposed by the Scottish Government will mean that many workers will spend less than a week with their families over an eight-week period for just doing their job.
"Our request to the Scottish Government is they consider extending existing exemptions to include these workers who arrive from non 'red-list' countries, to self-isolate at home and avoid a significant impact on the mental wellbeing of the individual and their families.
"The requirement to test on day's two and eight can still be honoured provided the details on how this is to be carried out, are provided by the Scottish Government."
A Scottish Government spokeswoman said: "To manage the risk of importing new variants, and to give vaccine deployment the best chance of bringing us closer to normality, these limits on international travel are necessary.
"The clinical advice is clear that a comprehensive system of managed quarantine is essential to minimise the impact of new COVID-19 variants.
"We know this will be difficult for individuals and their families, however we must restrict how many exemptions are in place otherwise the policy would not be effective."
Scottish Conservative energy spokesman and north-east MSP Alexander Burnett said: "Oil and gas workers who leave Scotland on rotation have questions which need answered. Their job is essential but they are being ignored by the SNP government.
"I've been contacted by constituents who will isolate for 10 of 14 days they get at 'home' each month. And the prohibitive cost involved of quarantining could put some off coming back at all.
"I have asked Transport Secretary Michael Matheson to consider the mental health and home life of these key workers. These aren't people electing to take a holiday or non-essential journeys."