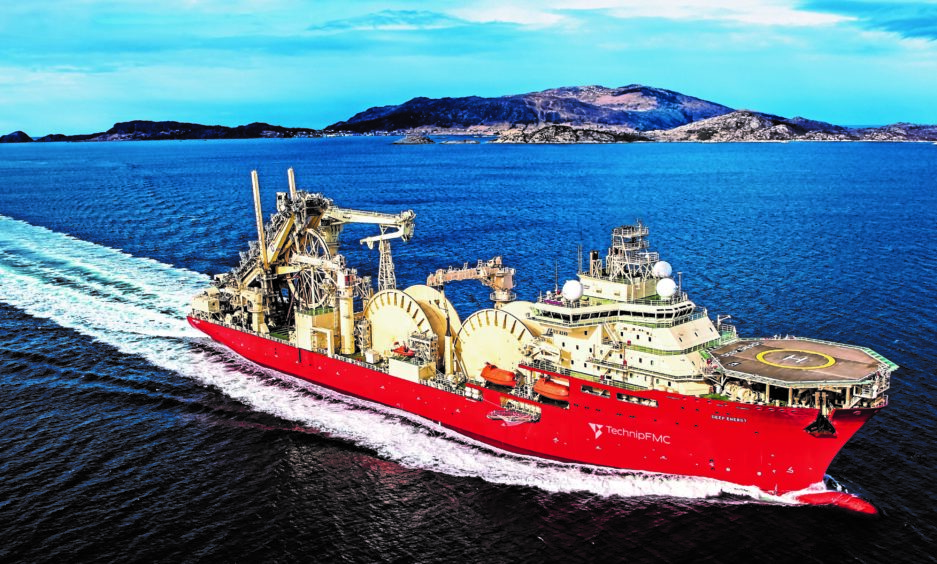 Bosses at TechnipFMC are confident the energy services giant is "well-positioned" to benefit from the "improved market outlook" in the coming months.
That's despite the London-headquartered company slumping to pre-tax losses of $3.1 billion (£2.7bn) in 2020, with CEO and chairman Doug Pferdehirt lamenting a year of "hardship and difficulties".
It makes it back-to-back losses for TechnipFMC, which also posted pre-tax deficits of $2.4bn (£1.7bn) in 2019.
In May, the firm announced plans to axe around 100 UK staff in response to the Covd-19 pandemic, around 70 of which were at its site in Aberdeenshire.
TechnipFMC's revenues for 2020 were $13.1bn (£9.3bn), a slight fall on the previous year's figure of $13.4bn (£9.5bn).
Inbound orders totalled $10.1bn (£7.1bn) for the period, while TechnipFMC also built up a "resilient" backlog of $21.4bn (£15.1bn).
Mr Pferdehirt put the firm's successes in the past year down to the "tireless efforts and unwavering commitment" of its staff, describing their accomplishments as "nothing short of exceptional".
He added:  "Our efforts to address COVID-19 challenges have been recognized by our clients. Working together, we found solutions that helped mitigate many of the obstacles we faced and allowed projects to move forward safely.
"This collaboration allowed us to protect our backlog and remain focused on project execution, enabling us to deliver strong performance and achieve our financial guidance across all segments."
Mr Pferdehirt also highlighted the "severable noticeable achievements" that TechnipFMC delivered throughout 2020.
Earlier this month, the firm completed its plan to separate into two "independent, industry-leading pure-play companies".
It now comprises an out-and-out technology and services company, which has held onto the TechnipFMC title, and an engineering and construction business called Technip Energies.
TechnipFMC also achieved its cost savings target of more than $350 million (£247m) "well ahead of schedule", as well as providing a "comprehensive overview" of its ESG efforts.
The firm has committed to cutting its Scope 1 and 2 equivalent emissions in half by 2030.
Pferdehirt added: "TechnipFMC is well-positioned for the Energy Transition, with significant offshore opportunities in Subsea including novel wind, wave energy, carbon storage and green hydrogen.
"Deep Purple™ is one such initiative, where we are leveraging our core capabilities: iEPCI™, proprietary technologies and partner alliances.
"Additionally, we see future opportunities driven by our investments in early phase projects and solutions that accelerate the role of our technologies in the Energy Transition as we continue to redefine offshore energy."
He concluded: "We are excited to have embarked on our independent journey as a leading technology provider to both the traditional and new energy industries.
"We are well-positioned to benefit from the improved market outlook and remain focused on progressing our business transformation and ESG commitments to help our customers meet the world's demand for energy."
Recommended for you

TechnipFMC, Odfjell and Altera win Rosebank contracts