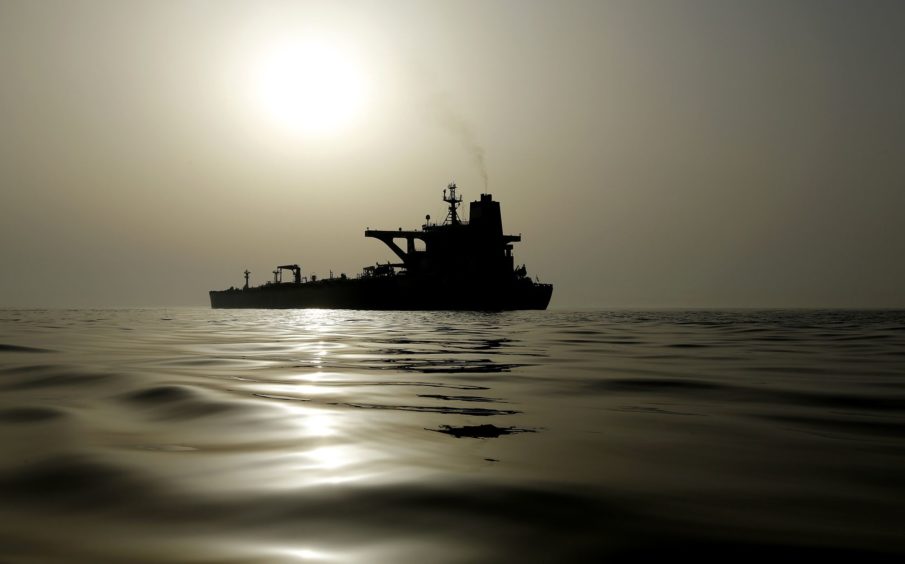 Saudi Arabia may ship gas to South Korea where it will be used to make hydrogen, and the carbon dioxide produced in the process will be transported straight back to the kingdom.
Under a memorandum of understanding, Hyundai OilBank Co. will take liquefied petroleum gas cargoes from Saudi Aramco which it will then convert into hydrogen, the Korean energy company's parent Hyundai Heavy Industries Holdings Co. said in a statement. The hydrogen will be used at desulfurization facilities and to power vehicles.
The MOU signed Wednesday includes an agreement for the carbon dioxide emitted in the hydrogen-making process to be transported back to Saudi Arabia, according to a Hyundai Heavy spokesman. The gas will then be used in Aramco's oil production facilities.
The state-run energy company already uses carbon dioxide to pump more crude out of the ground in a process known as enhanced oil recovery. Aramco and Hyundai Heavy have agreed to work together on "joint research and development opportunities" to demonstrate the use of environmentally-friendly hydrogen and ammonia, Saudi Aramco said in a statement. The company added that "there is no commercial agreement at this stage."
The plan hinges on the relative ease of shipping carbon dioxide rather than hydrogen. The pollutant can be transported as a refrigerated liquid under moderate pressure.
"It's an option to get around the problems of shipping blue hydrogen but still using blue hydrogen in a global market," said Florian Forster, a consultant at Boston Consulting Group. Blue hydrogen is made from natural gas and the carbon dioxide emitted in the process is captured.
Aramco exported its first cargo of hydrogen, produced in combination with carbon capture, as ammonia to Japan in September. The agreement with Hyundai OilBank differs because the hydrogen will be produced in South Korea, rather than where the gas was extracted.
"It seems the project will bank on the idea that shipping LPG to Korea and carbon dioxide back to Saudi Arabia will be cheaper than shipping hydrogen to Korea," said Martin Tengler, BloombergNEF's lead hydrogen analyst.
Korea Shipbuilding & Offshore Engineering Co., the vessel-building arm of Hyundai Heavy, will jointly develop the world's first ship capable of carrying LPG and captured carbon dioxide.
Norway's Equinor ASA is also pursuing a plan to sequester carbon dioxide from industry in depleting oilfields while selling liquefied natural gas from the Snøhvit field in the Barents Sea. It also plans to transport carbon dioxide by ship, but the LNG deliveries and carbon capture and storage processes will occur separately.
Saudi Arabia is more likely to find willing buyers for its LPG with emissions removal model in Asia than elsewhere, said Anise Ganbold, research leader for energy at Aurora Energy Research.
"The Asian buyers seem much more open to importing ammonia, hydrogen or LPG than the European buyers are," she said. Countries in Europe are prioritizing the use of their own carbon storage facilities, or have rejected the blue hydrogen concept entirely, Ganbold added.
Recommended for you

Turning the green hydrogen dream into reality