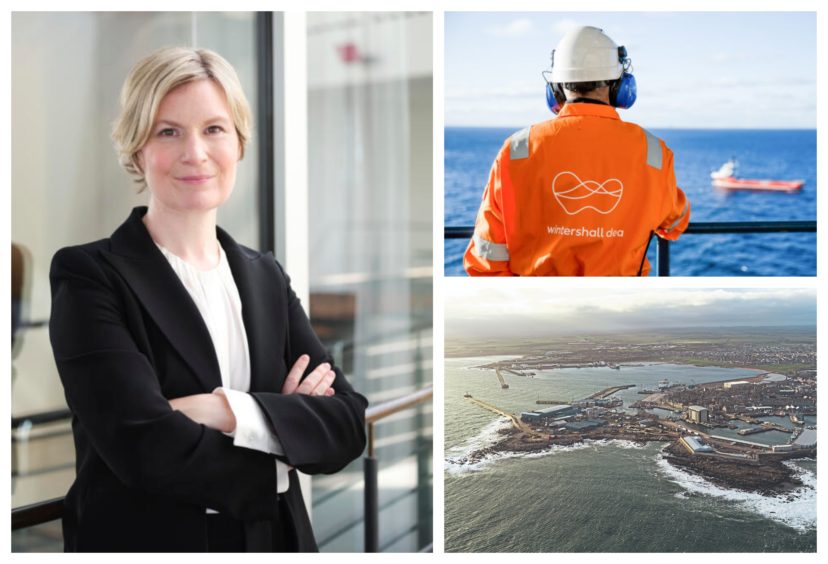 Thinking back to her early days as an engineer from Peterhead, Dawn Summers feels a "heavy obligation" to help bolster diversity and inclusion in oil and gas, particularly with young women.
She "never expected" to go from the Blue Toon in north-east Scotland to eventually being appointed last year as chief operating officer (COO) of oil firm Wintershall Dea.
Speaking to Energy Voice ahead of International Women's Day today, she said: "I remember when I was a young engineer, I was in the minority at university and I feel a very important obligation to encourage our talent of the future, particularly our young females.
"We believe in diversity and inclusion in its broader sense, not just gender equality and being a female in a leadership role I feel a duty and a responsibility to be a role model to young female engineers."
Ms Summers joined Wintershall Dea from Beach Energy in sunny Melbourne, Australia, before that holding positions with the likes of Genel Energy and a 20-year career with BP.
With the oil major she went from the North Sea to Paris, Azerbaijan, Houston and other regions globally.
"I actually feel extremely privileged and honoured to have been part of an industry that has allowed me to travel the globe", she said.
"Also, especially now as an engineer, with the energy transition and the very important time that we have to be part of the solution."
Wintershall and Dea merged in 2019, creating the "the largest European independent exploration and production company" based on production and 2P reserves.
As COO, the energy transition and the challenges around that are front and centre of Ms Summers' remit.
But the German-headquartered firm is ahead of its peers in many regards, with a package of measures announced last year.
It's aiming for net zero emissions from its operated and non-operated business by 2030, beyond that looking to cut scope 3 emissions through hydrogen and carbon capture and storage (CCS) tech, underpinned by a 400million euro investment over the next decade.
Wintershall Dea has established a dedicated CCS and hydrogen division, with projects in the Netherlands, Denmark and Norway, including a study to convert its operated Brage field into a permanent CO2 storage site.
UKCS
Its portfolio is also 70% weighted to gas, a transition fuel, and that includes the Southern North Sea in the UK.
The company was awarded three exploration licences in the OGA's 32nd round in September, with the plan to develop them around Wintershall Dea's Greater Wingate Area.
Plans are ongoing on when exactly that will be developed, "but the teams are working on it in terms of the value and the development philosophy", Ms Summers said.
The firm also has Sillimanite on the UK-Dutch border, with the start up of its Sillimanite South field last month.
Exploration is also very much on the cards across the border. The firm was awarded a number of exploration licences in Norway, including four in Norway.
Be it in her home region of the UK, or across the water, Ms Summers is confident in Europe's key role in the energy transition.
She said: "The north-east of Scotland, whether it's the North Sea in terms of the focus that they have on continuing to deliver, but also the studies and work they're doing, with regards to CCS and other technology projects being worked on in the North Sea, is very important and they will absolutely play a part in that.
"Whether it's Scotland, Norway, the Netherlands, Denmark, Germany. It's all about security of supply in delivering low cost, reliable, clean energy and I'm very proud to be back in Europe and we are looking forward to being part of the solution."