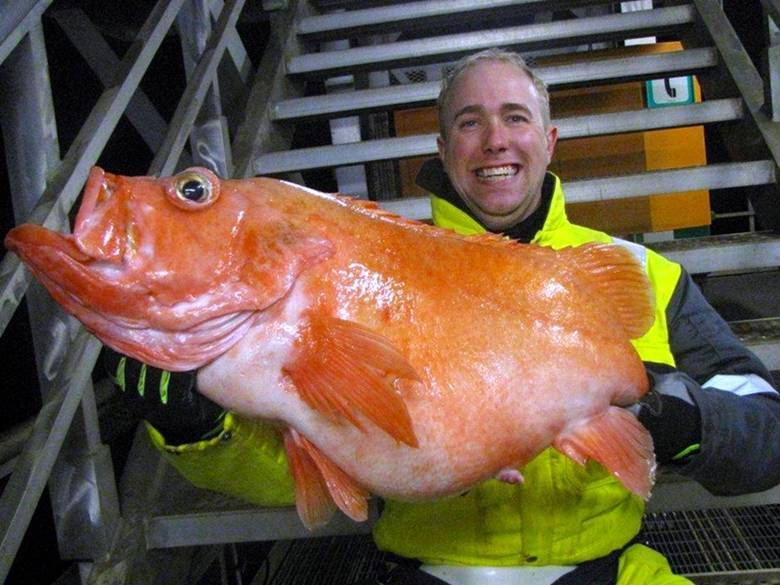 Platform chef Alexander R. Thomassen can now boast a world record after landing the biggest redfish catch ever with a rod and reel.
The red whopper weighed 12.14 kilos (about 27.76 pounds) – topping the previous record by about 3 kilos (over 6.6 pounds).
The redfish bit at about 300 metres down (about 984 feet) at the Heidrun field on Haltenbanken, 175 kilometres (roughly 108.7 miles) northwest of Kristiansund, Møre og Romsdal Country.
That was not the only great catch of the week, though. Catering manager Dag Skuseth landed a 10.02-kilo (approximately 22 pounds) redfish on Friday.
This means the Heidrun crew have now caught the two biggest-ever reds reeled by rod from the sea.
Mr Skuseth says fishing has become well liked on the Heidrun platform recently.
"It turned into a serious onboard hobby after Team Mustad Norway anglers visited us in August, with a course and a chinwag about sea fishing," he says in an email.
"We bought in equipment, and almost had to do crowd control for our modestly-sized fishing area," he continues.
There are owls, jackdaws, gannets, falcons, and sharks. Oilrig workers have taken pictures of animals who visit them.
Heidrun is the world's largest floating concrete platform, with a crew of about 200.