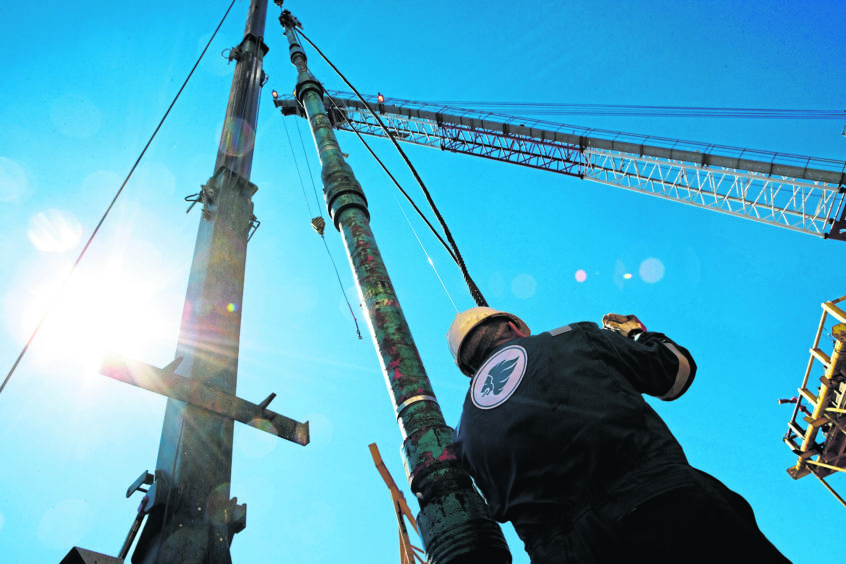 Expro's chief executive says he doesn't anticipate its amalgamation with Frank's International to lead to any "significant headcount changes" in Aberdeen.
Mike Jardon said the new firm would be a "combination" of "two iconic brands", adding that he would be striving to create a "balanced organisation".
It was announced yesterday that UK-based Expro and Netherlands-headquartered Frank's would merge, creating an oilfield services giant with a market capitalisation of almost $3 billion (£2.1bn)
Expro shareholders will own around 65% of the new business, with Frank's investors taking the remaining 35% – a value for the all-share deal wasn't given.
The enlarged company will continue to trade under the Expro banner and will be headquartered in Houston in the US – it will trade on the New York Stock Exchange under the ticker of XPRO.
Mr Jardon will be the combined company's CEO , while Mike Kearney, Frank's current president, chairman and CEO, will serve as chairman.
Expro's new nine-member board will consists of five additional directors appointed by Expro and two from Frank's, which has its global headquarters in Den Helder, in the Netherlands.
However, Mr Jardon said that the Frank's brand would be maintained for "all well construction services" due to its "great reputation".
He added: "The nice things here is that we have very complimentary technologies – there's no overlap and we don't compete with each other.
"Well construction services, tubing running and handling type operations will all continue to be branded with the Frank's International image and logo."
The deal is expected to close "sometime in the third quarter of 2021", with both parties continuing to act independently until then.
The combined company will have operations in more than 50 countries and across six continents, including the world's oil and gas hotspots.
It will benefit from "a strong, debt-free balance sheet, robust order backlog, more than $1bn (£716 million) of pro forma annual revenue", as well as the capacity to "generate through-cycle free cash flow and growth", the pair said.
Reading-headquartered Expro currently has a total headcount of about 3,900, 530 of whom work in Aberdeen, where the firm has a base in Dyce.
Frank's, which has a base in Altens Industrial Estate in the south of the Granite City, has 110 of its 2,400 global employees based in the north-east.
As part of the announcement, the firms said they are targeting annual cost savings of around $70m (£50m).
Mr Jardon said a lot of that would come from the "duplication of efforts", specifically corporate overheads, as well as the "consolidation" of facilities and back office operations.
On whether these savings measures could lead to the axe falling on jobs, he added: "It's really early days to comment on it – we're kicking off integration plans at the moment.
"From an operational standpoint, I don't anticipate much, if any, of an impact because the services each company provides are very unique.
"We don't anticipate significant headcount changes in Aberdeen as a result of this deal.  For us, Aberdeen is a hub, it will continue to be a hub and we have a strong footprint there."