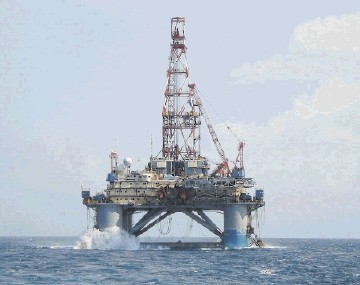 Russian explorationist, Zarubezhneft, is making final preparations for its $126million exploration campaign offshore Cuba using the semi-submersible rig Songa Mercur.
The rig arrived off Havana on November 15 and is scheduled to start its 325 days campaign by first drilling on near-shore block L, which is the easternmost of the company's four operated blocks offshore Cuba.
The acreage is located in the Florida Strait off Villa Clara Province and near Cayo Santa Maria.
In addition, Zarubezhneft subsidiary RMNTK Nefteotdacha has begun exploration activities onshore Cuba in the Boca de Jaruco area near Havana, where it will begin exploratory drilling in March or April next year, some 320km east of Havana in 365m of water.
This is part of an agreement concluded last year with Cuba's national oil company CubaPetroleo for use of experimental technology to boost output from the mature field
Meanwhile, the Saipem rig Scarabeo 9 has departed Cuban waters, bound for West Africa, after failing to encounter potentially commercial hydrocarbons in any of the three deepwater exploration wells drilled this year.
It plugged and abandoned the Cabo de San Antonio-1x well, its final Cuban well last month. This was drilled for PDVSA of Venezuela in some 2,500m of water on block N54, offshore the western tip of Cuba.
Prior to that well, it drilled the Catoche-1x well for Petronas in JV with Gazprom on block N44 north-west of Pinar del Rio. While oil was encountered, the geology has apparently rendered what was found non-commercial.
The first well in the series was Repsol's Jaquey-1x probe drilled on block N27. This was the company's second exploration attempt in Cuban waters. The first well, drilled in 2004 also proved non-commercial.
Repsol apparently remains committed to further exploration while Petronas is currently conducting 3D seismic. Nothing is known of PDVSA's plans for Cuba.
Other companies with offshore Cuba licences . . . ONGC (India), Petrovietnam, and Sonangol (Angola) . . . have so far said nothing about whether or not they may drill.