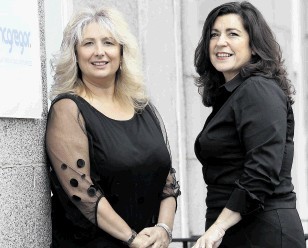 An Aberdeen-based well-engineering consultant said yesterday it was on track to increase turnover by more than one-third in its current trading year.
McGregors, set up by Jo and Angie McGregor, is targeting annual turnover of £19.5million.
This compares with £16.7million in the 12 months to July.
The two women, who are not related, set up the firm in 2006 and now employ 12 people. The former schoolmates worked together at Peak Group, now part of the AGR Group, for 10 years before starting their own consultancy.
Their firm specialises in finding people for drilling, subsea, completions and health and safety roles.
Jo said: "Our previous employment provided us with a great grounding and we learned a huge amount about the oil and gas business during that time, but eventually we decided it was time to do our own thing.
"Armed with just two laptops, some private investment and a business plan, we moved into an office in Aberdeen's Victoria Street.
"It was a huge decision for us because we both had young families, but very exciting at the same time."
McGregors has since moved to Bon Accord Square and now has a portfolio comprising more than 50 clients.