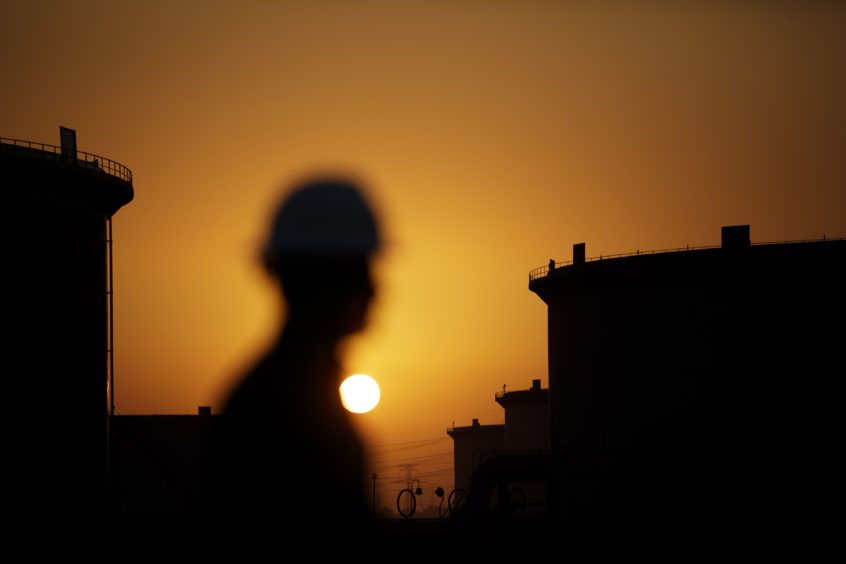 Oil slid after U.S. crude inventories surged for a fourth week, further fueling the downbeat sentiment generated by the International Energy Agency describing global stockpiles as plentiful.
Futures in New York fell as much as 1.7% on Wednesday and are poised for the longest stretch of declines in more than six months. Domestic oil supplies topped half a billion barrels last week and are at the highest since early December, according to a U.S. government report, resulting in part from extended Gulf Coast refinery outages following February's deep freeze.
Prices were already under pressure earlier after the IEA said in its monthly report that oil markets are not on the verge of a new price supercycle and any concerns of a supply shortfall are misguided. OPEC and its allies could quickly deploy their stalled production spare capacity to quash oil price rallies.
"We're still working through the ramifications of the freeze-off and it's going to cause odd storage levels in different locations," said Quinn Kiley, a portfolio manager at Tortoise, a firm that manages roughly $8 billion in energy-related assets. At the same time, "there's the overhang of spare capacity from OPEC+."
Oil's rally this year, spurred by OPEC+ output cuts and Covid-19 vaccines, is wavering as the rebound in demand continues to be patchy. Consumption is roaring back in some regions including the U.S., although parts of Europe are struggling. The IEA said demand won't return to pre-virus levels until 2023.
Investor are also awaiting the Federal Reserve's policy statement due later Wednesday, as attention on the pace of global inflation grows.
The IEA report "triggered oil prices to enter into negative territory," said Kevin Solomon, an analyst at StoneX Group. "Price action in the oil complex has been relatively direction-less as broader markets are cautious on the Federal Reserve's FOMC meeting later today."
Prices
West Texas Intermediate crude for April delivery lost 99 cents to $63.81 a barrel at 11:12 p.m. in New York
Brent for May settlement fell $1.05 to $67.34 a barrel
While refinery outages from last month's polar blast and a faster recovery in U.S. crude production have played a role in backing up domestic oil inventories, a decline in foreign demand for U.S. crude exports has also helped drive stockpile gains.
Meanwhile, crude processing at refineries ticked higher last week with many of the plants impacted by the freeze coming back online, EIA data showed. Gasoline and distillate supplies also rose last week.
Recovering refineries are coming back to some of the best margins in years. The refining margin for gasoline, a rough profit gauge for processing crude, has held above $20 a barrel since late last month, at the highest seasonal level since 2015.
Recommended for you

Oil suffers deep weekly loss as concerns over demand intensify