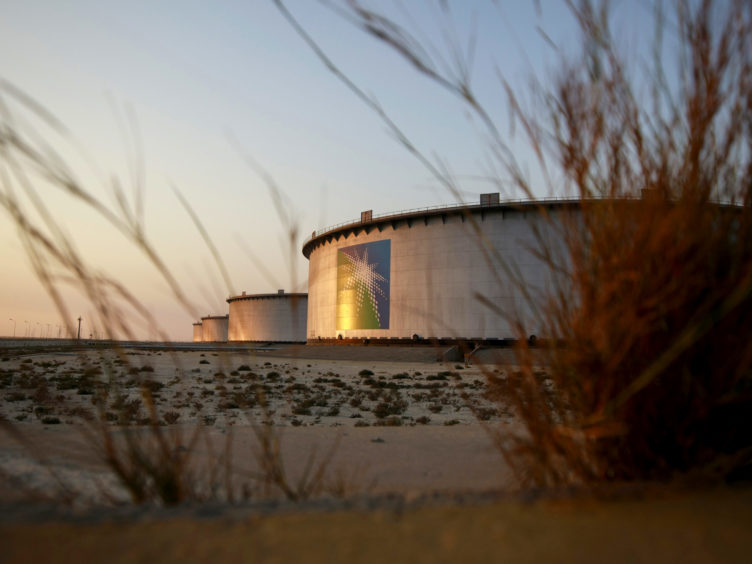 Yemen's Iran-backed Houthi rebels attacked an Aramco refinery in the Saudi capital Friday using six bomb-laden drones, stepping up their offensive on the kingdom's energy and security installations.
Saudi Arabia's state news agency said the attack took place at 6:05 a.m. local time, causing a fire that was later controlled with no impact on oil supplies or derivatives. There were no casualties, it said, quoting an Energy Ministry spokesman.
Houthi attacks on Saudi Arabia rarely claim lives or cause extensive damage but their frequency has increased in recent months, creating unease in the Gulf, a region key to global oil production and transit.
Yahya Saree, the spokesman for the Houthi armed forces, said the attacks would continue as long as the "aggression and blockade" go on, urging civilians to keep away from military installations and other potential targets. Hours later, the spokesman said drones also attacked King Khalid air base in the southern area of Khamis Mushait, which has been a repeated target.
Tensions have mounted as U.S. President Joe Biden and Iran clash over how to resurrect a 2015 accord designed to reduce the Islamic Republic's nuclear program. Biden has also vowed to end the conflict in Yemen, which the United Nations says has caused the world's worst humanitarian crisis.
Former U.S. President Donald Trump classified the Houthis as a terrorist organization after a number of attacks on oil tankers in the Red Sea. Biden rescinded that designation, saying it was hindering the efforts of aid workers to provide food and shelter to Yemenis living under Houthi control.
Last month, the U.S. halted support for Saudi Arabia's offensive operations in Yemen and appointed Tim Lenderking, a former senior State Department official, to lead American peace efforts.
The Houthis have been fighting Yemen's UN-recognized government since 2014 and have taken over the capital Sanaa and swaths of the country. A Saudi-led coalition intervened the following year on the side of the government.
Fighting has intensified as the U.S. steps up diplomatic efforts to end the fighting, however, with the rebels pushing to capture the strategic city of Marib, an oil-producing area and government stronghold. Battles have spread to other areas, including Taiz and Hajjah, where government forces are seeking to make gains.
The Houthis have said they want airstrikes by the Saudi-led coalition to end and a blockade on parts of Yemen to be lifted before they agree to any ceasefire.