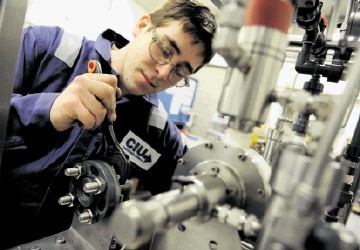 Aberdeen-based energy service group ICR Integrity said yesterday it had bought north-east firm Chemical Injection Utilities (CIU).
ICR, which specialises in integrity and maintenance, said it now planned to add to the Ellon company's 13-strong workforce in the coming years.
The value of the acquisition was not disclosed, but is believed to be a multimillion-pound deal.
CIU, which specialises in rental, sales, repair and maintenance services for chemical metering pumps and other equipment, was founded by husband and wife Bremner and Norma Ritchie and has an annual turnover of £3.5million.
Mrs Ritchie, who will continue to manage the business alongside her husband, said: "This is an excellent opportunity for CIU and will create a platform for investment and growth, offering our customers a greater range of related services as well as providing long-term opportunities for our employees."
ICR said the deal was part of its strategy of building a group of companies focused on integrity, repair and maintenance in the global energy sector.
It comes just months after the Granite City firm – which turns over some £20million annually and employs 125 people – bought Cumbria-based mechanical service business Moss Mechanical On Site Services.
ICR chief executive Willie Rennie said he believed the company's latest acquisition would be a good fit with one of its other divisions, North East Corrosion Engineers (Nece).
He said: "CIU is a well established company that complements our integrity and maintenance service offering to our clients.
"We have already identified a number of synergies with Nece, which we acquired in 2011.
"The expanded capability of Nece to offer a wider specialist corrosion-monitoring, equipment-rental and chemical-optimisation capability is a great fit with CIU.
"We have also identified a number of international development opportunities and will be investing in the business to support continued growth, including the creation of new jobs, to build on the capability of CIU."
ICR was formed by a secondary buyout of Granite City-based Walker Technical Resources last summer.