Aberdeen-based energy service company EnerMech said yesterday it expected to add five new businesses to the group in the next six months as it extended its global footprint.
It also announced the recruitment of merger and acquisition (M&A) expert Ingrid Stewart.
Mrs Stewart has joined the mechanical engineering firm from corporate-finance adviser Simmons and Company International, where she was a director specialising in corporate finance.
The chartered accountant takes on the new role of corporate-development director.
EnerMech has secured a further £25million from long-term private-equity backer Lime Rock Partners and is in the process of raising additional funding from a group of banks to finance its growth.
The firm said it was already well established in the UK, Norway, Middle East and Caspian, North America, west and south Africa, Singapore, Indonesia, China and Australia. Mrs Stewart will be responsible for the execution of future acquisitions and integration of those businesses into EnerMech.
She is to play a significant role in the overall strategic development of the company and its long-term business plan, which will call for additional investment by 2015.
This money could come from other private-equity firms. Managing director Doug Duguid said: "EnerMech is a successful business with a robust long-term growth strategy and recruiting management of Ingrid's calibre, the first of several key appointments, will accelerate our international development."
In her six years with Simmons, Mrs Stewart worked on several high-profile acquisitions, disposals and finance raisings in the energy industry. EnerMech was a key client and she has advised the company since it was formed in 2008 by Mr Duguid and finance director Michael Buchan.
She said: "After 15 years in professional services and advising companies like EnerMech, I'm looking forward to transferring my skills and working from the inside of one of the UK's most exciting and ambitious oil service companies. EnerMech has made no secret of its objective to establish a truly global entity and I will help identify suitable targets and manage the acquisition and integration process, freeing up Doug and Michael to concentrate on delivering the growth expected by our investors."
The company employs 1,400 staff.
Recommended for you
X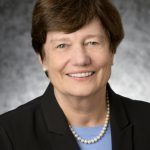 ConocoPhillips elects new board member
Read the latest opinion pieces from our Energy Voice columnists